A long weekend with the kids in New York City
Day 1
We took a morning Amtrak train from Baltimore to Penn Station and 4 hours later, checked in at Refinery Hotel, ready to explore. Refinery is conveniently located in mid-town on the 38th Street between 6th and 5th Avenues. The hotel occupies a former hat factory. The overall ambiance – 1920s vibe, background jazz tunes, lovely aroma from the candles and a rooftop bar. The rooms are on a smaller side but comfortable. We dropped our bags in a hotel and decided to walk to Pier 62 on Chelsea Piers for the Hudson river cruise. It's about an hour walk from mid-town, so half-way we grabbed a cab. The cruise takes you around Manhattan to the Statue of Liberty and back. It's a nice and relaxing way to see the beautiful skyline.

For dinner, we made the same day reservations at Ninja, a big hit with the kids and my mom alike! After dinner, we took a cab back to our hotel.
Day 2
After coffee (hot chocolate for the girls) and croissant at Maison Kayser, we made our way to Times Square. The girls stopped and shopped at H&M and M&M stores, an obligatory lunch at Ellen's Stardust Diner – another big hit (they don't take reservations, but the wait time is between 20-30 min.). After lunch we stopped at Collin's pharmacy which sells European brand toiletries (at highly inflated prices, but I even found my favorite St. Baths perfume). My girls got a shopping bug, so we made our way to Century 21, a famous NY department store that sells discounted brandname clothing (disappointing), went to Columbus Circle mall for more shopping, and then to Central Park where we met our pedicab driver for a tour. Kenny, gave us a great comfortable ride with highlights, history and funny stories. For dinner, we went to a Russian Samovar, as the name suggests, a Russian restaurant and piano lounge on the 52nd st. The food is delicious. If you would like to try some Russian Food, with a disorganization of a Russian restaurant and the lack of any timing in food preparation, it is worth a visit. They also serve their own infused vodkas (you can order vodka flights) and offer nightly entertainment.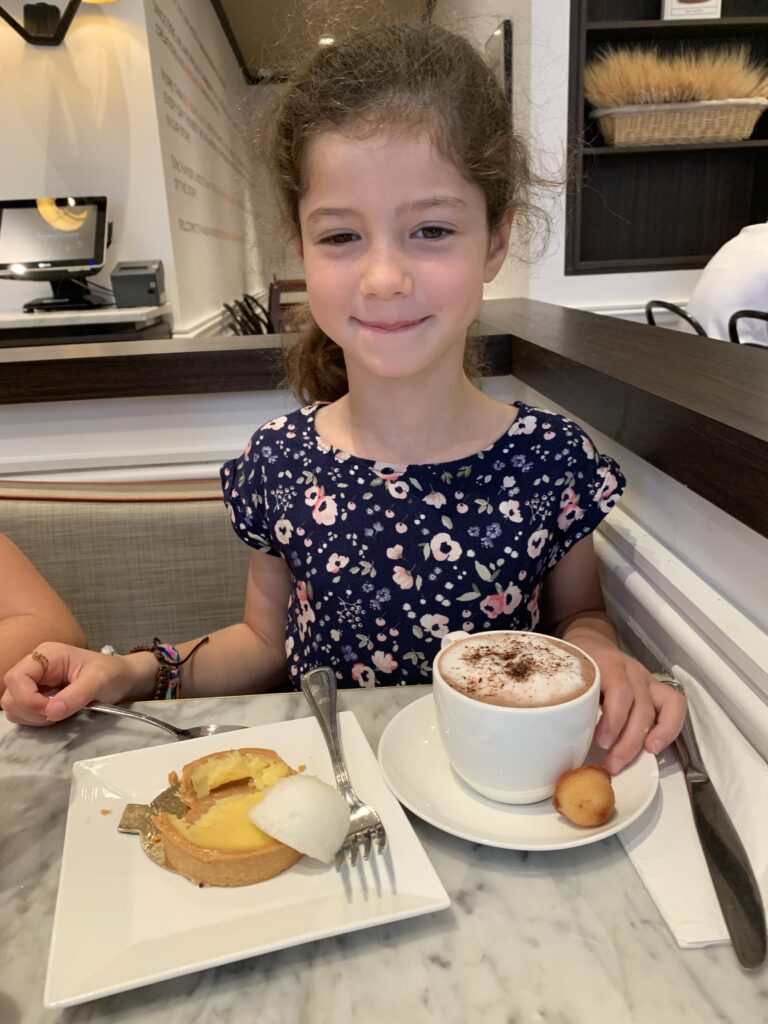 Day 3
On our last day, we climbed the Rock (observation deck at the Rockefeller Center) which offers great view of Manhattan with plenty of selfie opportunities. After Rock, we stopped at FAO Schwarz toy store where the girls snacked on candy, and took a cab to Lincoln center to buy the tickets to the evening show. What we didn't realize is that there are only matinees on Sundays, with a relatively limited selection of shows. We decided to forego the show this time and head to Soho for lunch, some more shopping and the Color Factory Museum (tickets need to be reserved in advance and are timed). Looking for lunch, we stumbled upon a small Italian restaurant Piccola Cucina Osteria. It was packed, but we were able to score a table. Just having come back from Italy a few months ago, we felt like we were back! The food was out of this world. After a visit to a flagship Converse store, a quick visit to try some macaroons at Laduree, and a few more shopping stops, it was time for the Color Factory Museum. Both girls said it was one of the favorite things that we did. After the museum, I wanted to stay in Soho for dinner, so we ended our culinary adventure with a French dinner at Bistro Les Amis.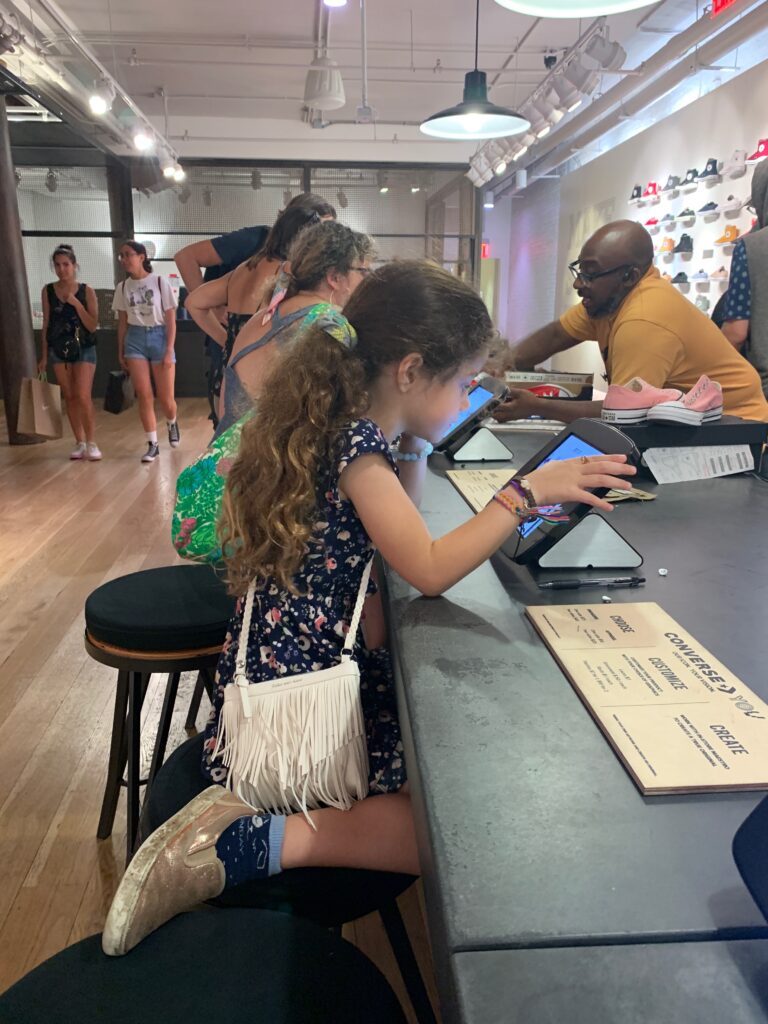 Next morning, we had an early afternoon train to catch back to Baltimore. Nobody wanted to leave, so we took one more walk down 5th Ave. for some last minute shopping.