Day 1
We flew straight to Merida, with a quick layover in Houston. Got in a cab and 20 minutes later checked into our Airbnb in the historic center, about a 15 minute walk to the main attractions.
Day 2
Merida is best explored on foot. As a Yucatan capital, it boasts beautiful architecture, incorporating history of the Mayan and colonial past. We started in the Plaza Grande, right across the Cathedral of Merida and the Government Palace. We slowly walked to the beginning of Paseo de Montejo, Merida's Champs d'Elysées, a grand avenue with restaurants, museums, art galleries and government buildings housed in the old colonial residences. It's a good 30-minute walk from Plaza Grande to the Paseo de Montejo, so we didn't walk the entire avenue but got a little taste before turning around and taking different streets to stroll back, but not without first stopping at an ice cream shop across Parque de Santa Lucia.
We came back to Parque de Santa Lucia for dinner, at a French bistro Avec Amour, but a lot of items on the menu were sold out. What they had left was good, but the choice was extremely limited.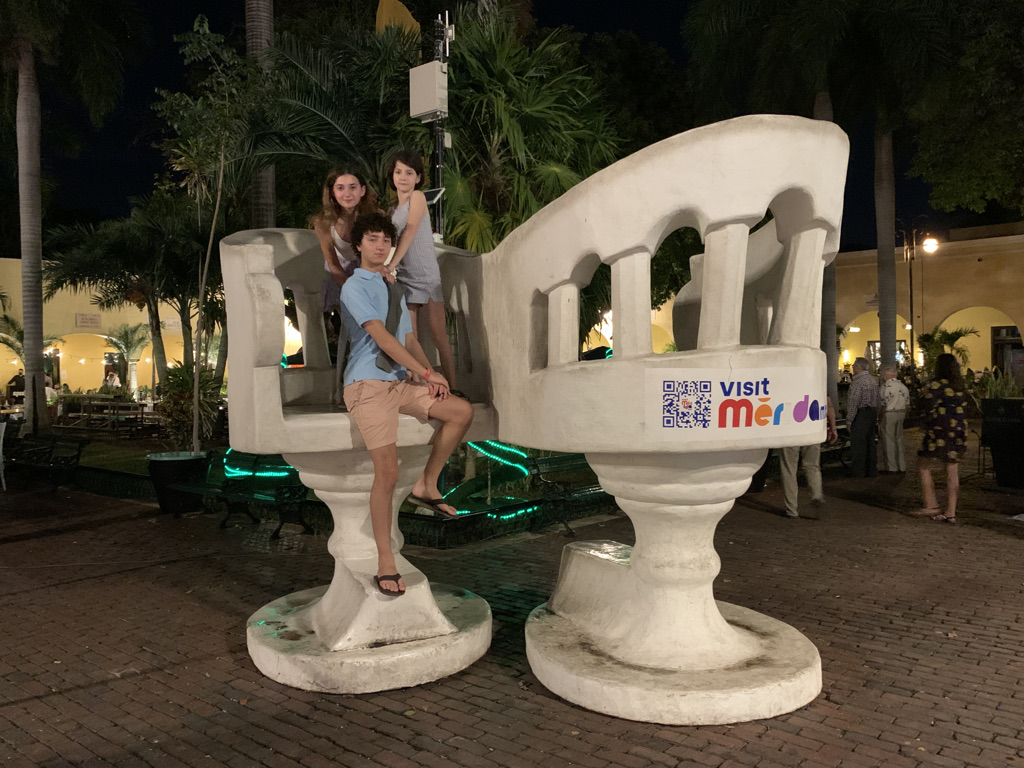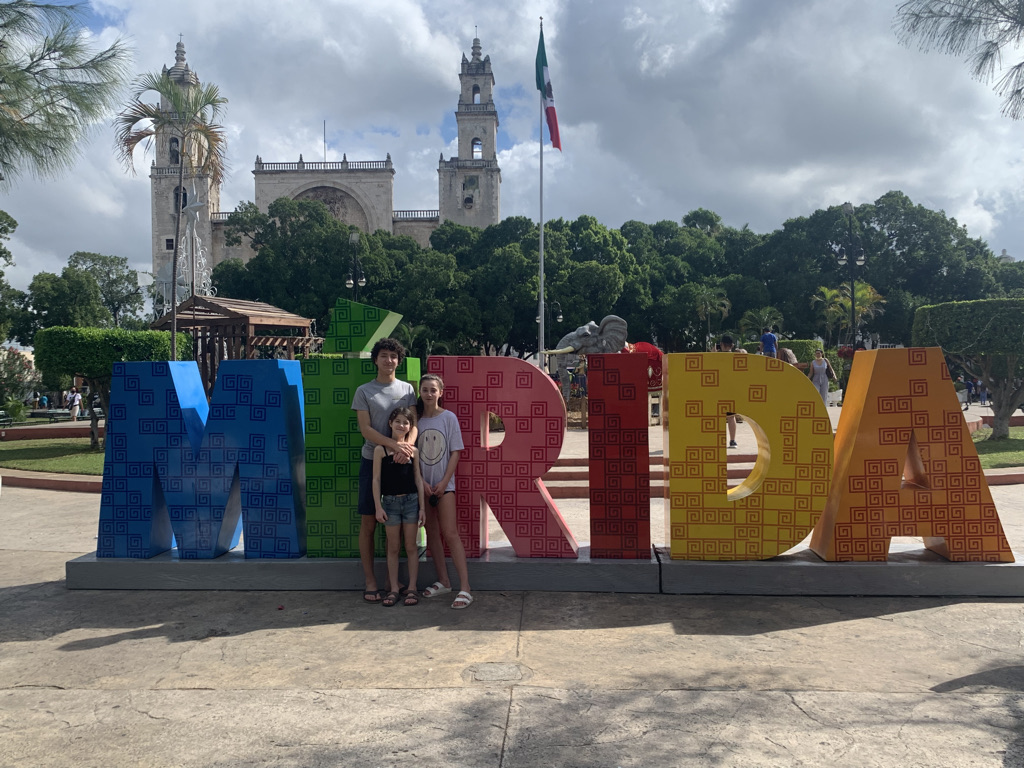 Day 3
I hired a wonderful guide to take us on a tour of cenotes (common to Yukatan peninsula, these are caves or natural pits filled with underground fresh water). With a lot of history and cultural and geological explanations to their significance, there are estimated 6000 of these sinkholes in the state of Yukatan, some are bigger and more commercial and others are just small pits in someone's backyard. They are unique and fascinating!
The usual tour includes 4 or 5 of the more well-known cenotes within an hour of driving from Merida. As another alternative, you can hire a local tuk tuk driver to take you around. We went to Homun cenotes. The first, was an underground cenote where you need a flashlight to go down and rely on electrical lights inside to see where you are. The next, Yax Bacaltun was semi-open cenote, which means you have some underground caves, but it is mostly outside. The big thrill is a swing rope to get in and a small diving board to jump off.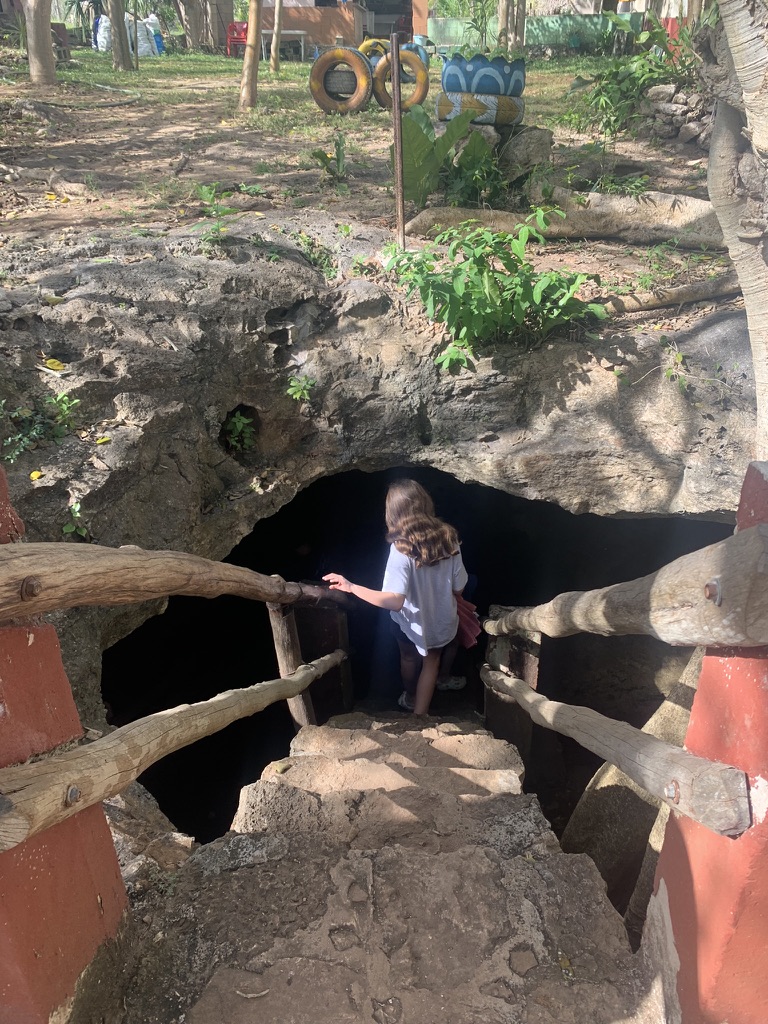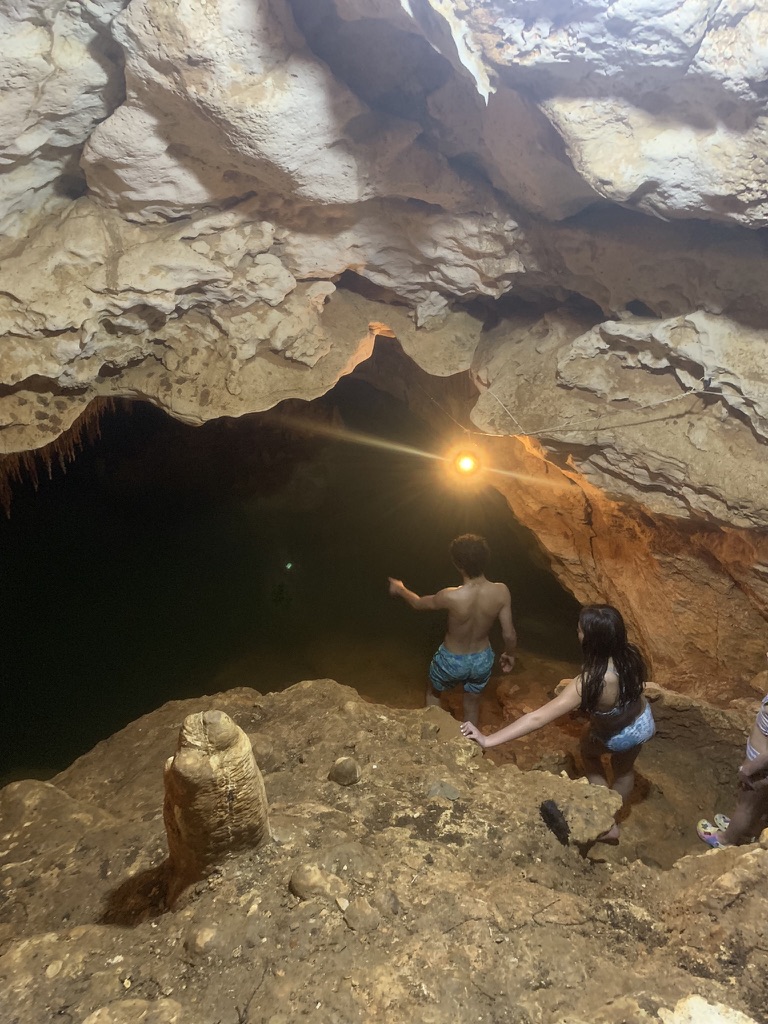 On the way to the next cenote in Cuzama, we stopped on the side of the road at El Rosario, to pick up the best tamales we've had in Mexico. This cenote was mostly underground and dark, but there is a rope to hang on as you swim around.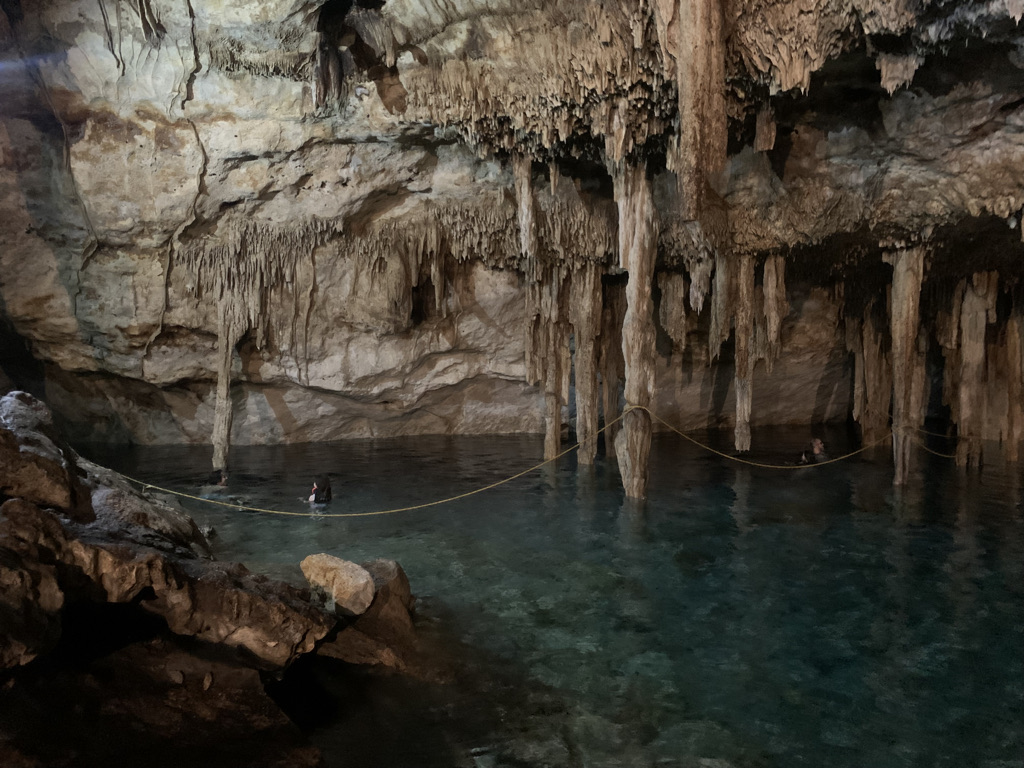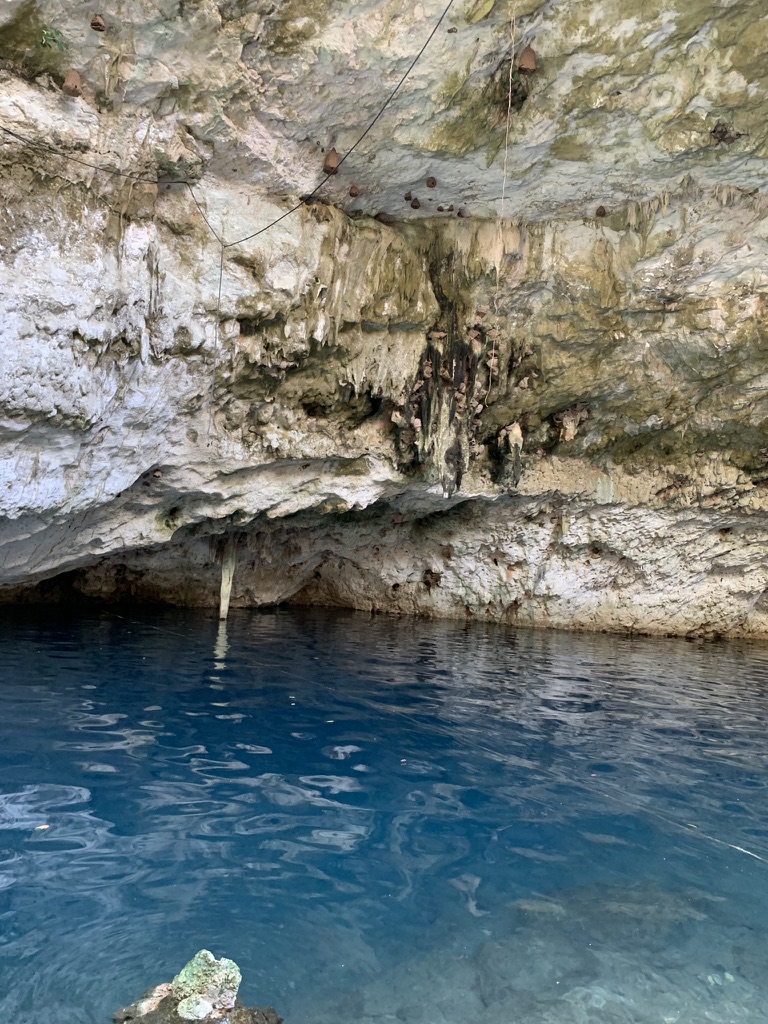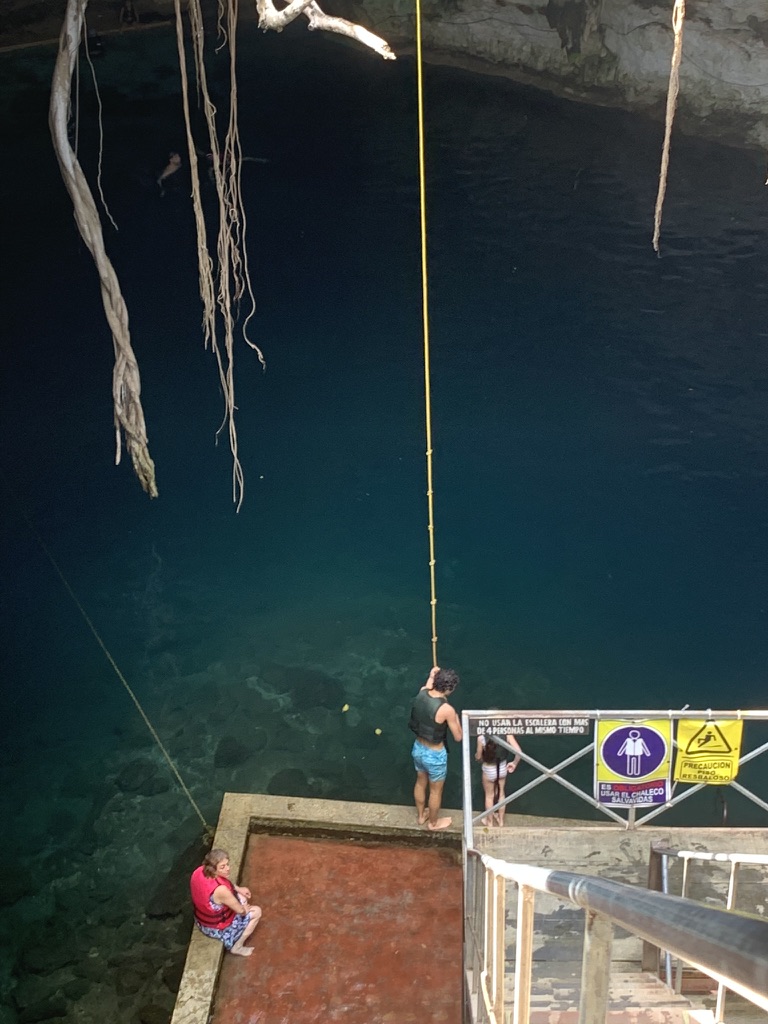 We had a fun and very active day, so after these few, we were ready to go home and relax before heading back out to dinner at Zona Paseo de Montejo. We ate at Teya, a lovely modern restaurant, in a courtyard of NH hotel. The service was attentive and the menu consists of authentic Yucatan dishes.
Day 4
We rented a car to go to Ria Celestun Biosphere reserve, one of the few places that is home to colonies of Pink Flamingos. Right before the entrance to Celestun, there are boat tours to take you to the flamingos and around the mangroves to see other water birds. I think we got there a little late and there weren't a lot of birds around, but even that, was a worthwhile experience. Celestun is a small fishing village with a few beachside restaurants and a wide beach where mostly locals, and a few tourists seem to spend their afternoons. For dinner, we ate at Museo de la Gastronomia Yucateca in the historic center. The restaurant is situated in an old building with a nice setting insde. The menu is tradtional Yucatan dishes. The food was good but nothing to write about.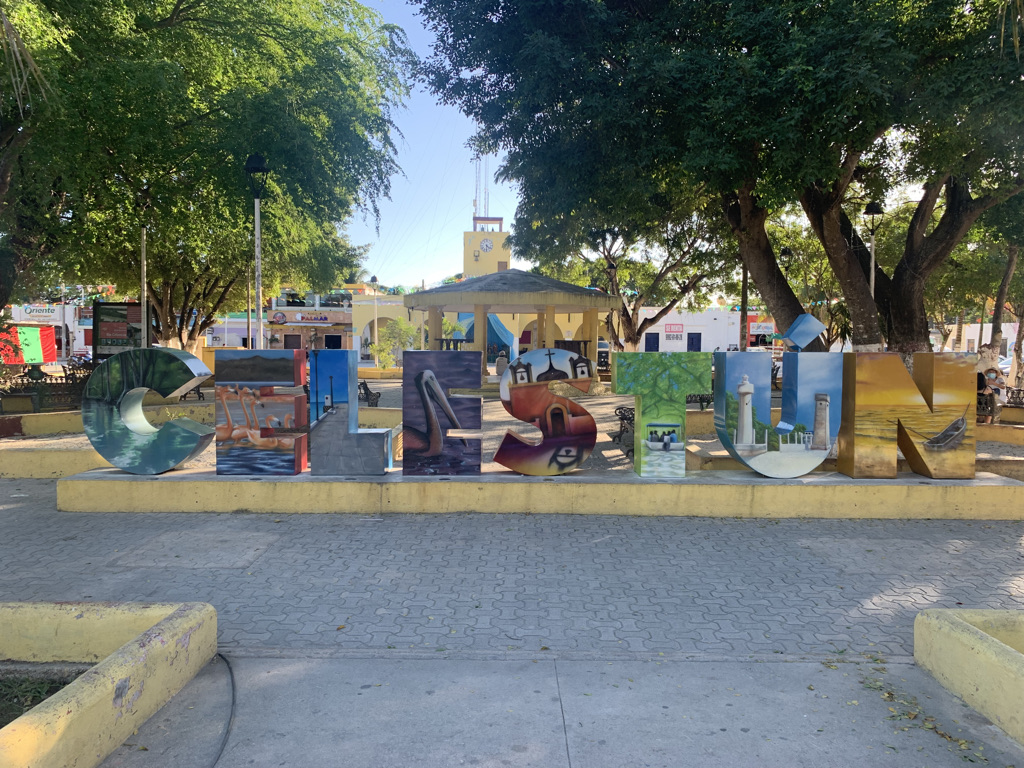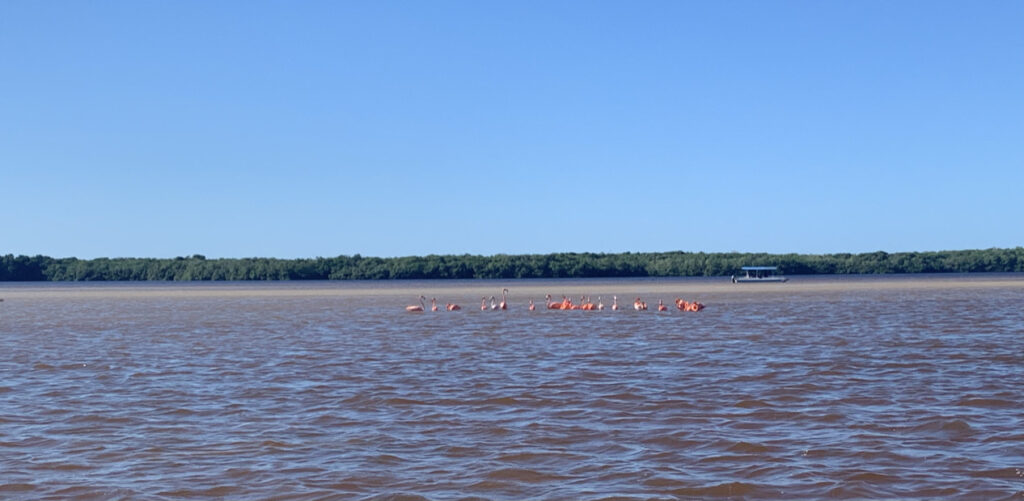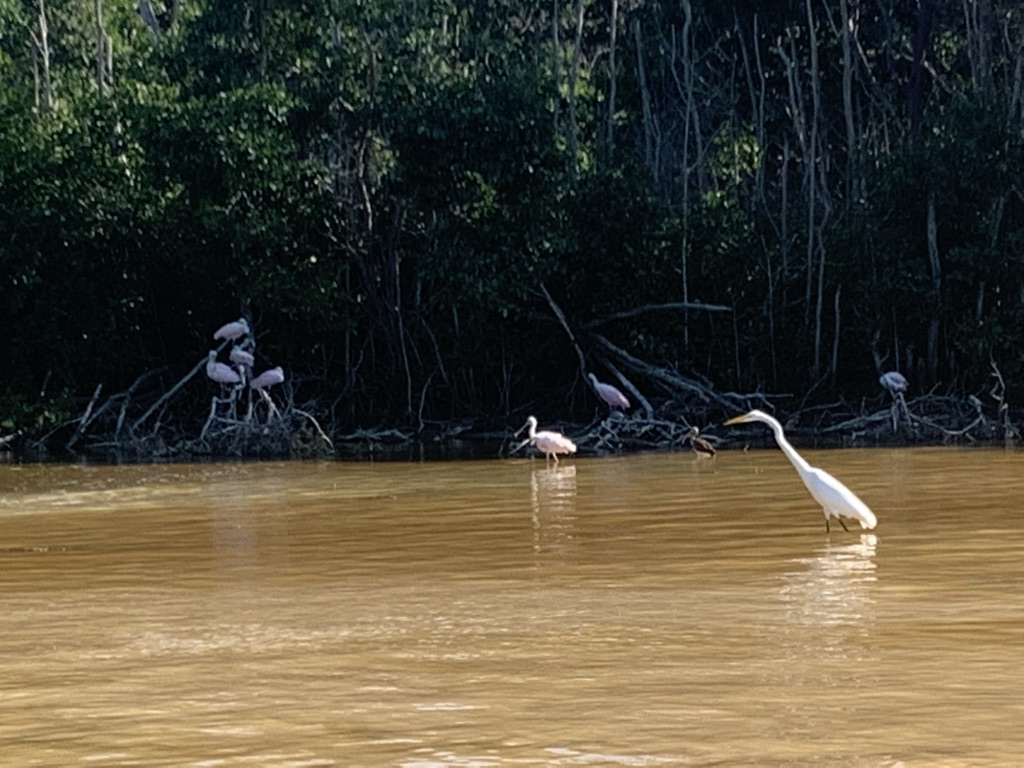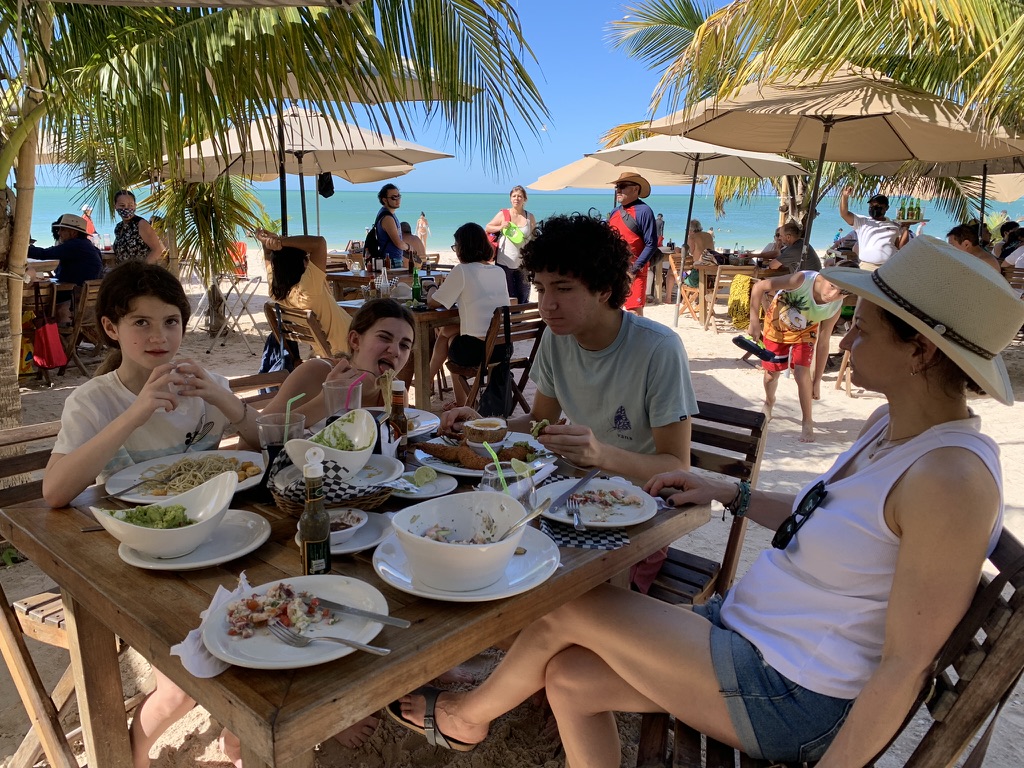 Day 5
This was another day that we had a guided tour to take us to Uxmal ruins and do a cooking class We started with a quick stop at a local market to pick up some snacks and fruits for the ride.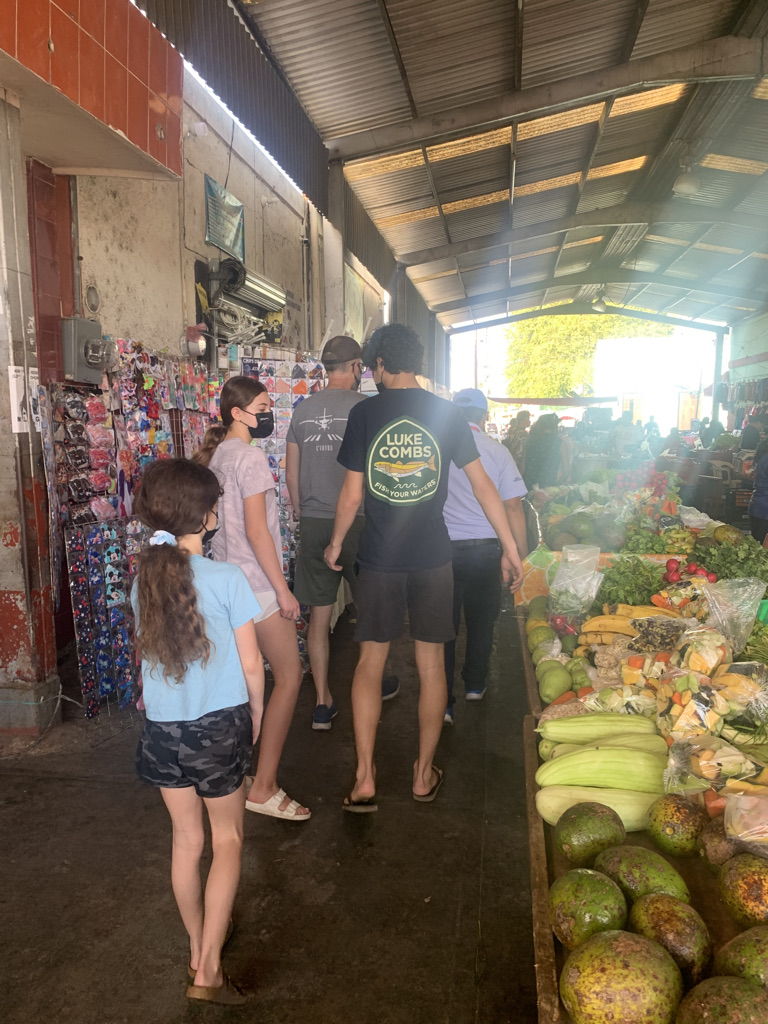 Uxmal ruins, about one hour outside of Merida, is one of the more impressive and popular Mayan sites in Mexico. Between 7th and 9th centuries, more than 25,000 people lived in the city and it was continuously inhabited until 16th century with the arrival of the Spaniards. There is a lot to see and not to be missed if visiting Merida.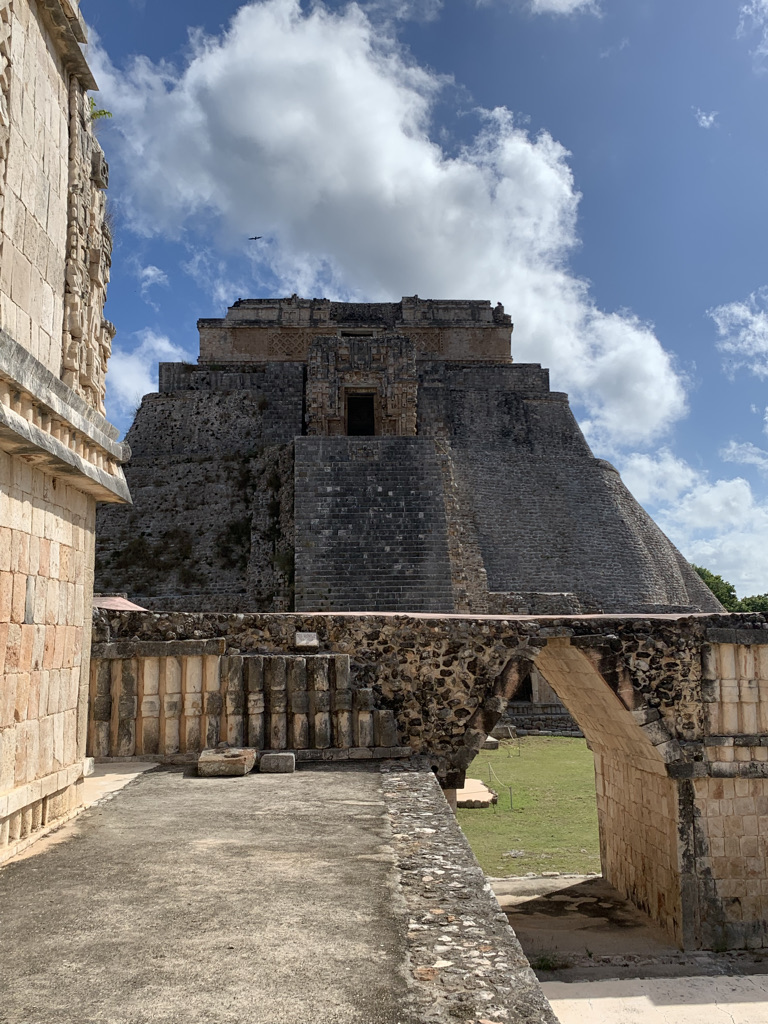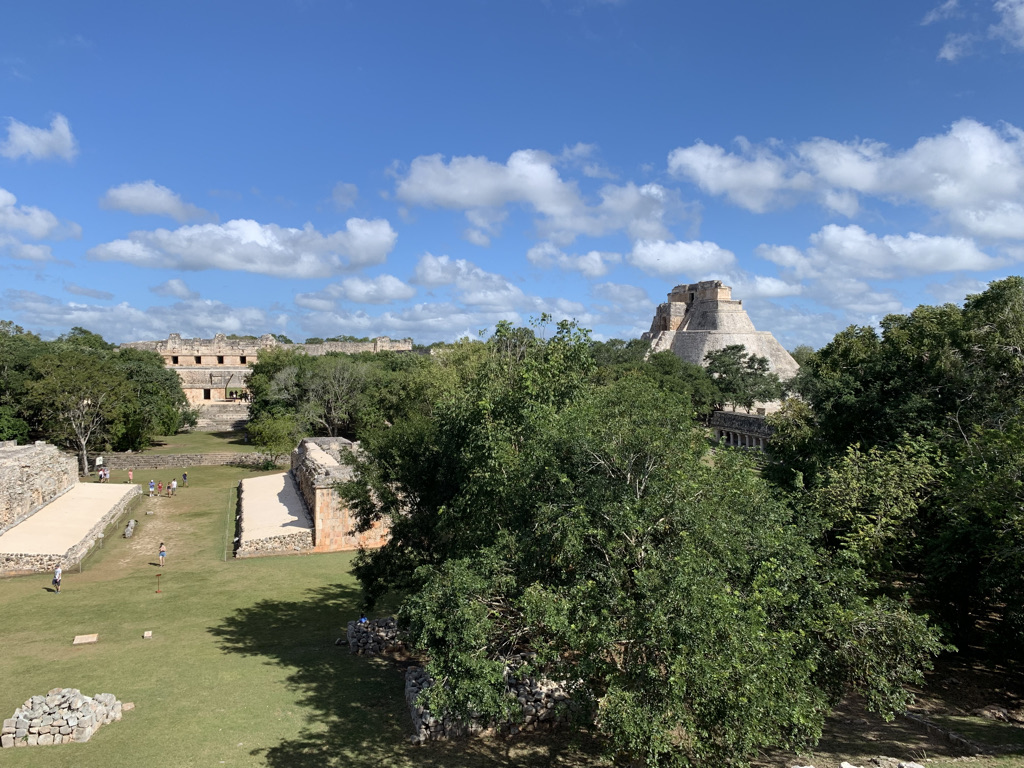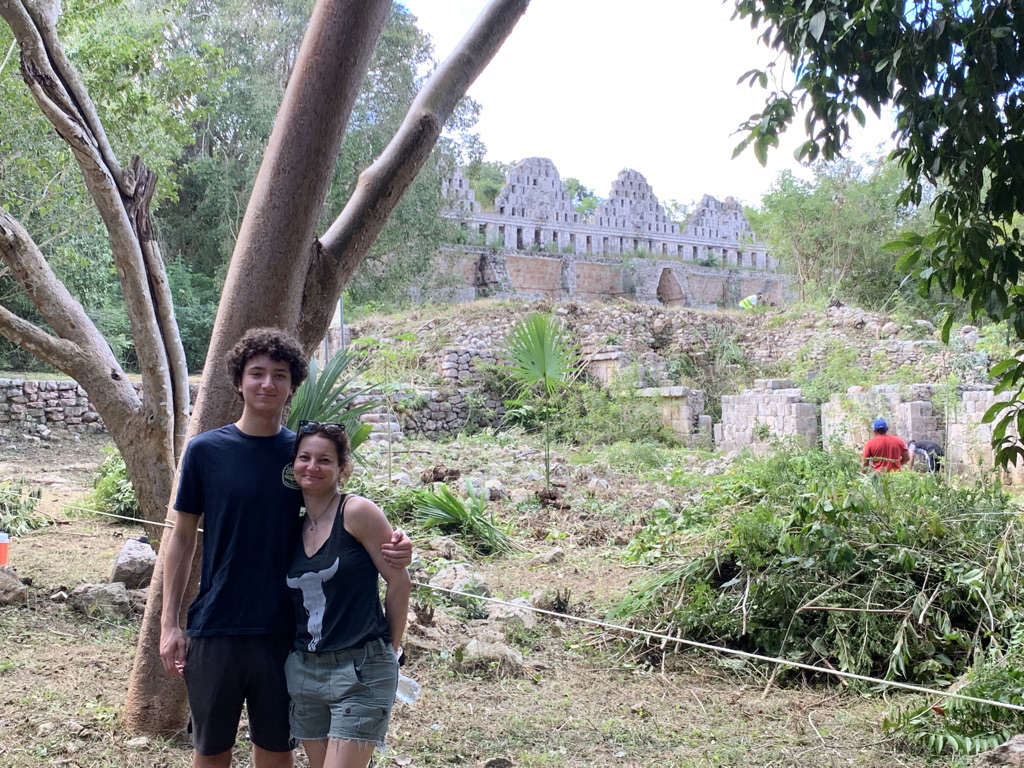 After walking around Uxmal and learning about Mayan culture, we were ready for our cooking class and lunch. The guide took us to a local house, with a spacious beautiful backyard and a small restaurant in the back. While the chicken was cooking on the coals, we made tortillas from scratch, and had delicious tacos in the end!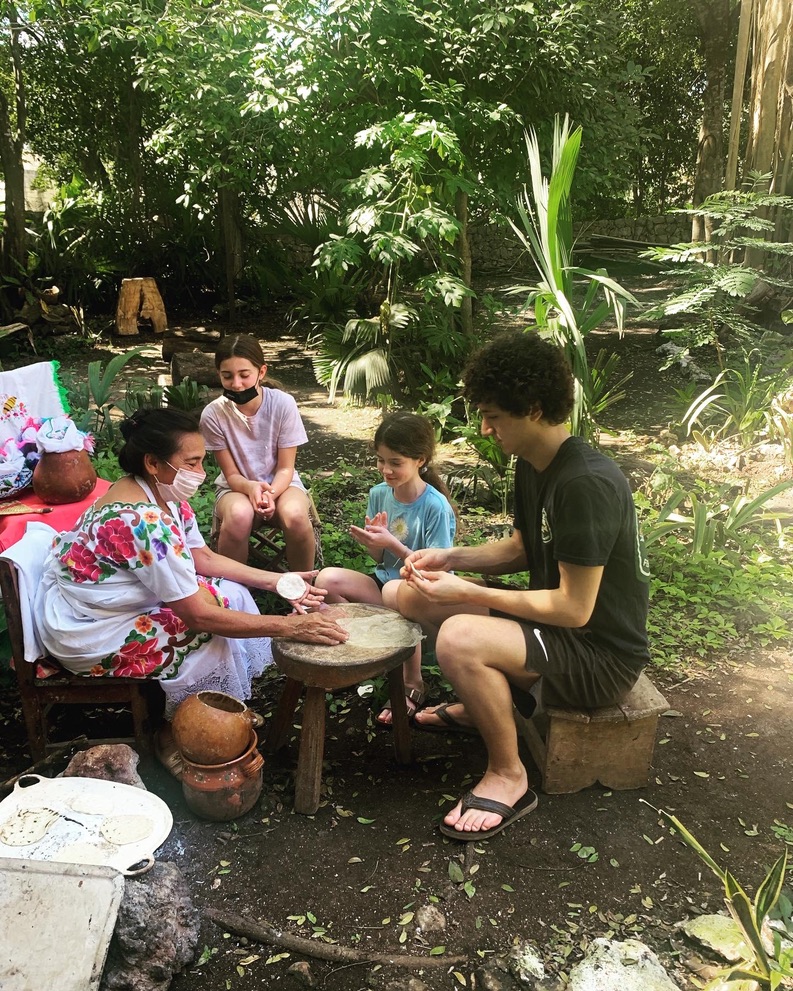 Kids still wanted to jump and swim in another cenote, so we drove to Cenote Yaal Utzil, a semi-open cenote with 8 meters high freefall if you are willing to try your fear of heights, and a much less daring, but still fun diving platform.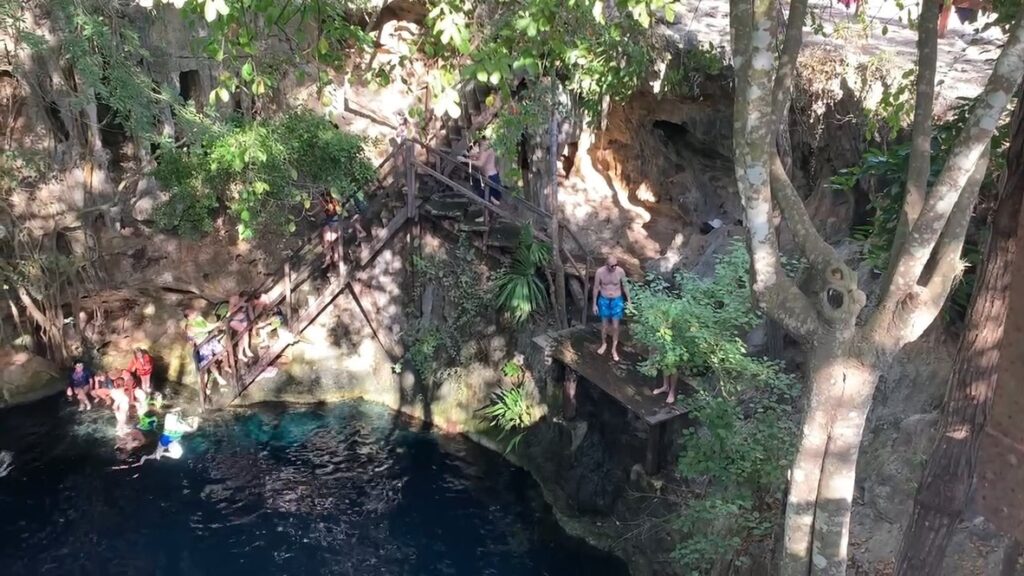 On the way back to Merida, we stopped by Hacienda Yaxcopoil, a beautiful Yukatan plantation dating back to the 17th century and still maintained in its original condition.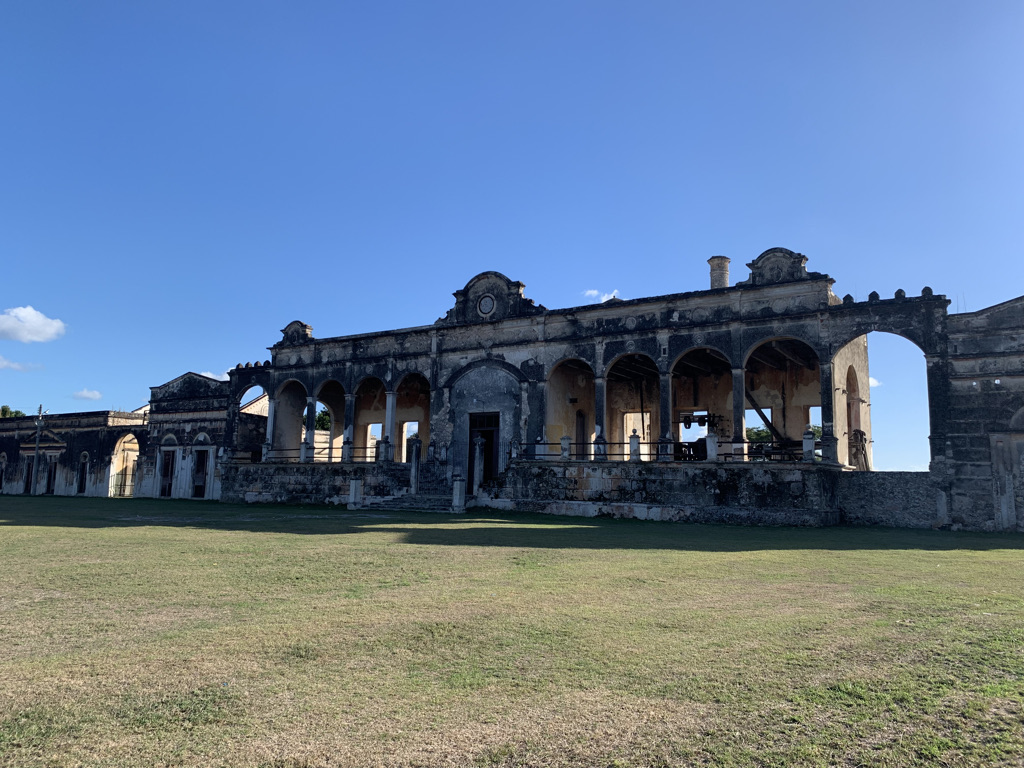 In the evening, we went to dinner to the modern and upscale section of Merida, the Harbor – a beautiful mall with restaurants and shopping.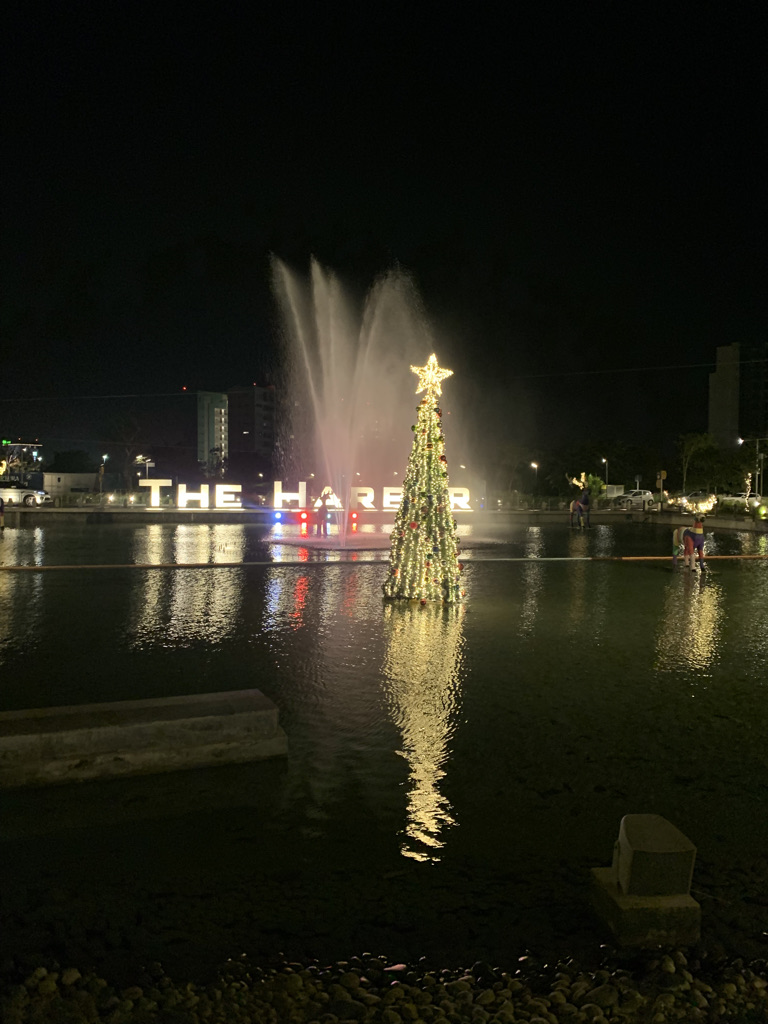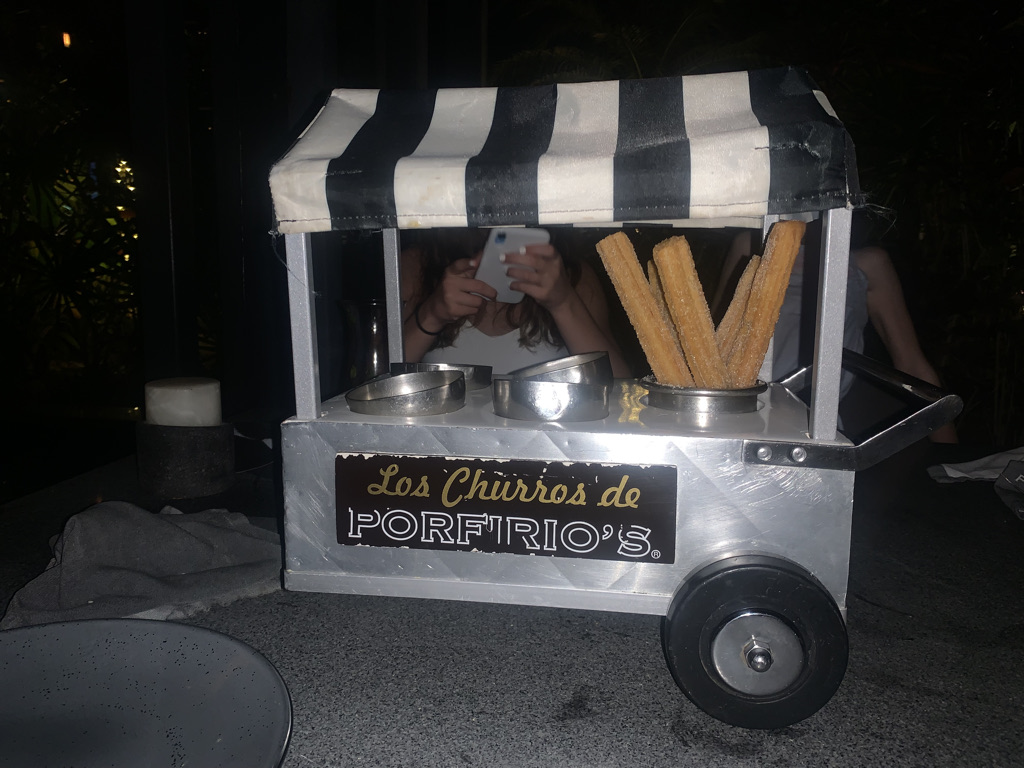 Day 6
This was New Year's Eve, but NYE in Mexico is traditionally a family holiday, so there weren't many public celebrations. We decided on a Mercado 60, a local open market concept restaurant with live music to ring in the NYE, and during the day, headed to Izamal, "The Yellow City". The walls of the buildings in the center are painted entirely yellow. Izamal is one Mexico's "Magical Towns," or "Pueblos Mágicos." It's a program the government developed to preserve Mexican destinations with special cultural histories. We hired a horse carriage to take us around town.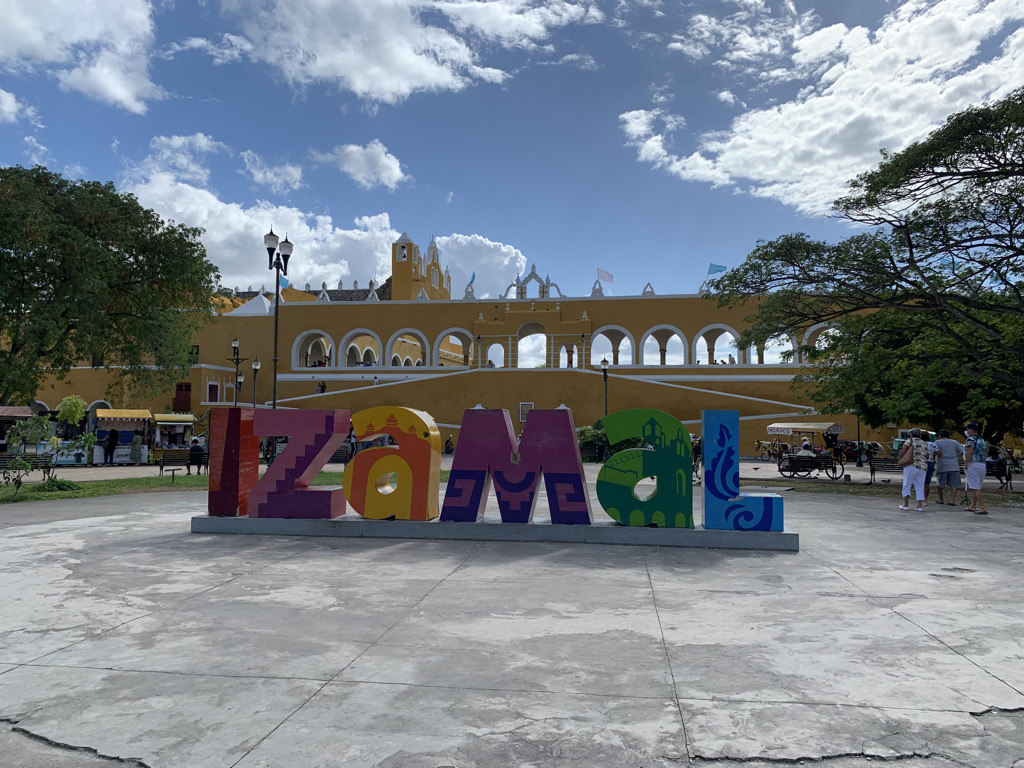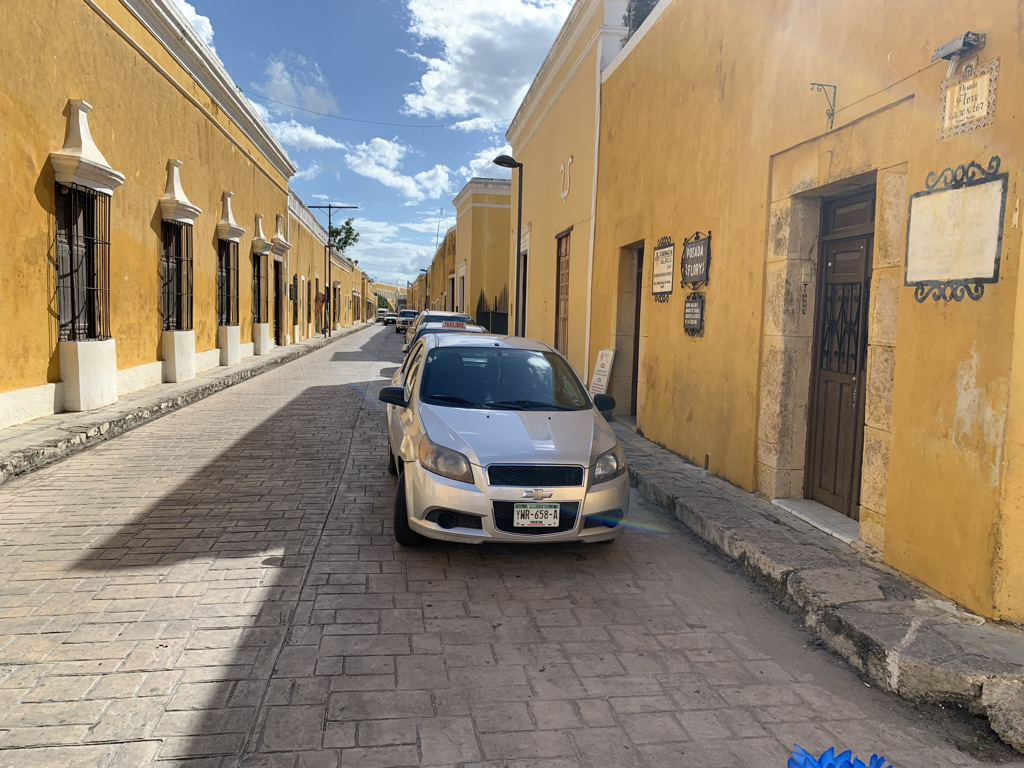 Later, we stopped by the Monastery of St. Anthony of Padua, an old Catholic Church, one of the oldest in the Americas. There are a few smaller Mayan ruin sites that may be explored by foot as well, but it was getting hot and we decided to go back home, not without stopping at another cenote on the way.
Day 7
Before going home to Chicago for a long cold winter, we wanted some sun and beach, so we took a quick 40-minute drive to a port town Sisal. The beach is sandy and open. You should bring an umbrella and chairs if you are planning on spending any time on the beach as there is really no shade. I didn't think that Sisal was that special, and it's not a major touristy destination. There are a few restaurants on the beach side, and the town is mostly visited by the locals. So, if you are looking to get away from touristy crowd and spend a few hours on the beach, this is a good place to come.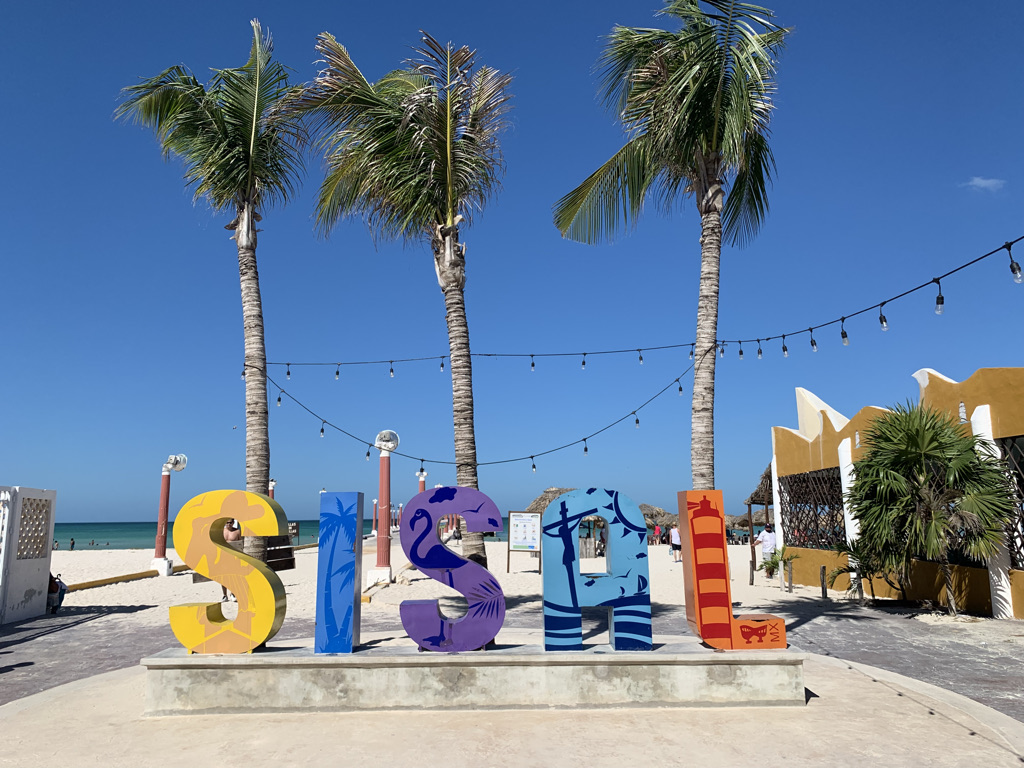 Back in Merida, we celebrated the end of the vacation by having dinner in Apoala, one of the restaurants in Parque de Santa Lucia, a central destination with outdoor cafes and local shops. It's a very popular destination and was hard to snap a reservation for 5 people. Unfortunately, the food was disappointing for the expectations that we had of this place, and I don't think I would recommend it considering there are so many other places to try.