Tinamou Cottages and how to keep the kids busy in Boquete
We had a lot of fun in this place, at least a lot of action!  We came home after a late dinner the first night, to find three giant black spiders sitting on the ceiling.  After some initial screams, we went into a battle mindset: called the owner who came immediately equipped with raid.  Raid became our best friend that night, who knew?   The next morning, upon the new spider encounter, I devised a new strategy, and  decided to name the spider Blackie and tell the kids we have a new pet.  It seemed to work as we were trying to guess if Blackie was coming back with his friends.  Luckily  for Blackie and us, we had no more encounters for the rest of our three night stay.
The accommodations ended up working great for our family with two rooms, a small kitchenette, and a nice porch to have a morning cup of coffee and watch the humming birds. The owners, Hans and Terry are very helpful and have two friendly and playful dogs, Max and Spot.
The first morning, after breakfast of fruit salad and pastries that Terry left by the door of the cottage each morning, we took short walk around the property.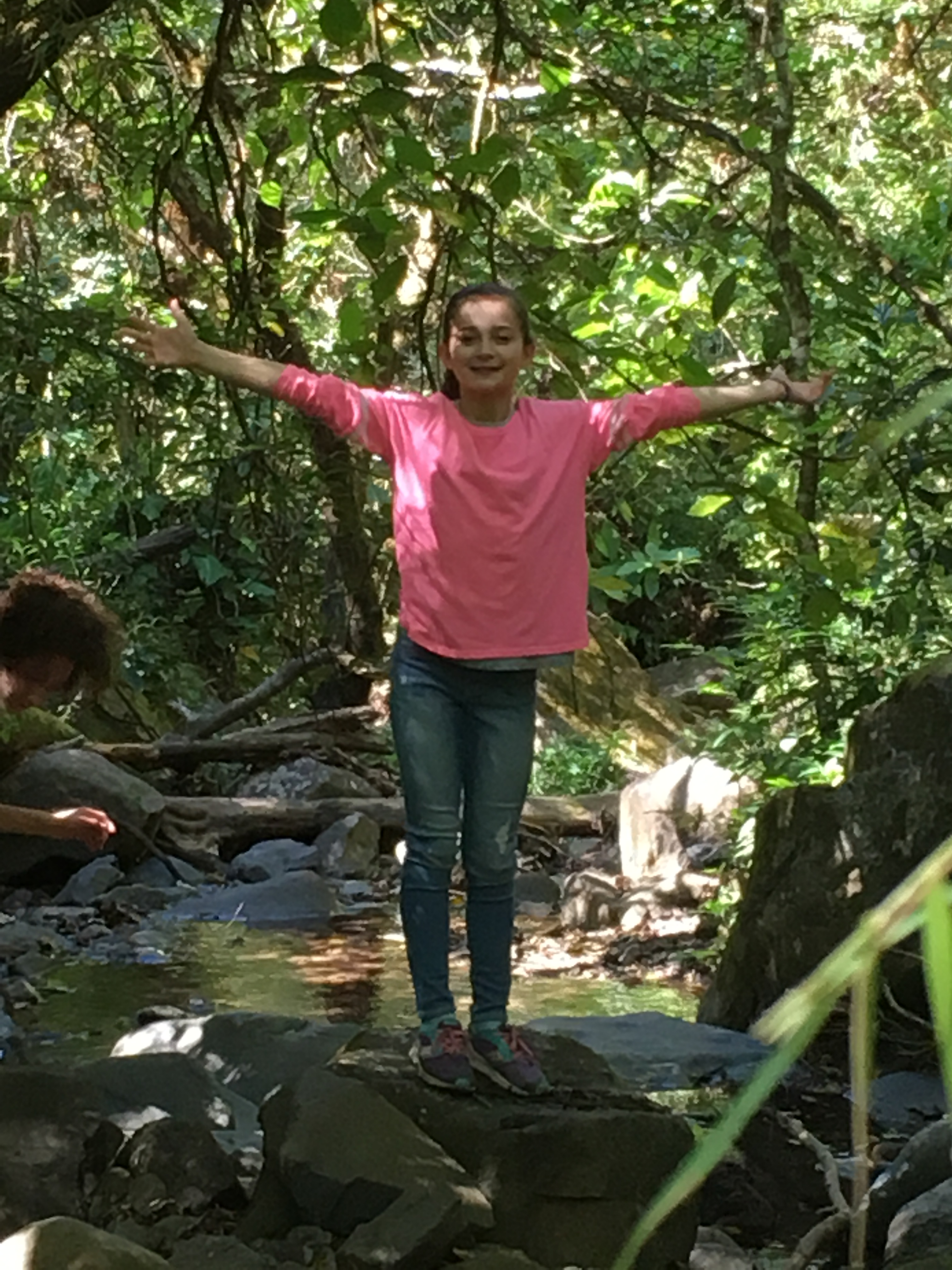 We then headed out to lunch at Sugar and Spice, and to meet our guide for hose back riding.  What a great experience!  The horses were all very well taken care of, and matched well to the level of riders in our family.   Those who wanted to go faster were able to actually have some fun, and the less confident riders could comfortably walk their horses.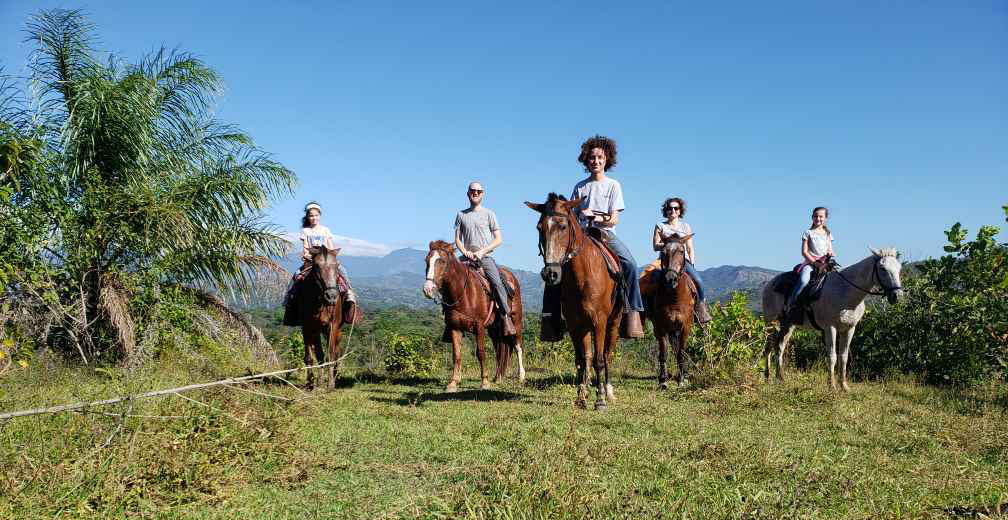 After horse riding, we headed to Caldera Hot Springs.  For $2 entry fee and another 15 min. walk, we ended up with a dip in a nice warm pool.  Did someone say Hot Tub?

And that was a wrap for 2018!  Tired, but satisfied after a full day, we had a lovely dinner of wood grilled chicken and steak, followed by a few clanks of Cava filled glasses to welcome 2019 while watching the handmade firecrackers explode into the fireworks over the tree clearing in the jungle.