Abu Dhabi and Ferari World
We hired a driver to take us to Abu Dhabi and Ferrari World. Abu Dhabi is about an hour and a half, easy car ride from Dubai. We only had time to visit Sheikh Zayed Grand Mosque, and take a quick drive by the Royal Palace and Corniche, a waterfront that includes children's play areas, cafés and restaurants, and the Corniche Beach. Reserve a ticket for the mosque. It's free. We didn't know, and had to wait almost an hour to get in, while all the tour groups and people with on line reservations just walked right in. The Mosque is a must see, it is a magnificent architectural marvel. The dress code is strictly enforced, women requiring full head to toe coverage (abaya is available if you need one), and long pants for men.
After lunch, we headed to the Ferrari World, a Ferrari themed amusement park with rides for all ages. This park, like most of cultural attractions around Dubai and Abu Dhabi is located inside, due to high heat in the summer. We did a few Virtual reality rides, and a few rollercoaster rides. Kids had a great time.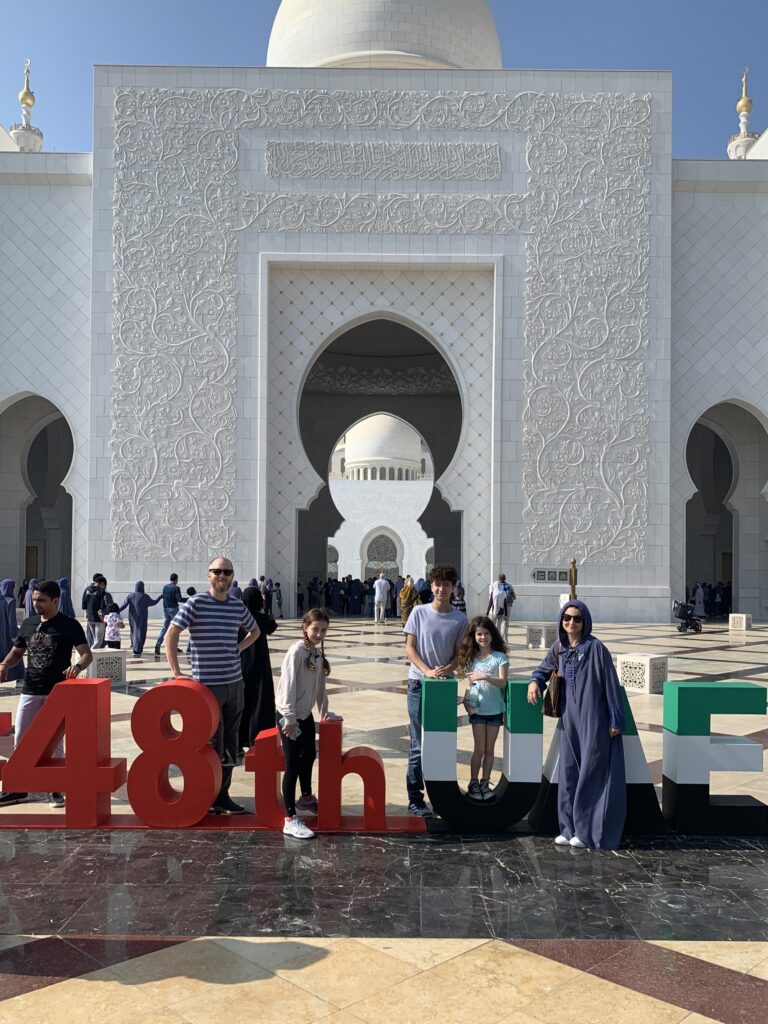 The vacation was starting to pick up gear. We ended the night with a lovely dinner at Seven Sands, a traditional Emirati restaurant at JBR, which became our Mecca for restaurants for the rest of the trip.