This is our second trip to Costa Rica. For our first visit, I planned a classic first-timer visit: a few days in Arenal, followed by a few days in Manuel Antonio. It worked very well with the younger kids and was a good introduction. For our second visit, I wanted to see a different part of the country, but with only a week to spare, I needed a place to set a base and have enough to do without driving long distances.
After debating between Nosara, Samara or beaches in the gulf of Papagayo (closer to Liberia airport), I found a beautiful Airbnb in Playa Hermosa, Guanacaste Province.
Our family loved Playa Hermosa and would not hesitate to come back to the area. A car is necessary to get around. Playa Hermosa is a small beach town, great to relax and unwind. It has a few excellent restaurants along the main road, and is a half point between livelier Playa del Coco and Playa Panama.
Day 1
We flew direct from Chicago to Liberia, picked up the car, and 30 minutes later, walked into the beautiful house with a gorgeous sea view from every room, that would become our home for the next 7 days.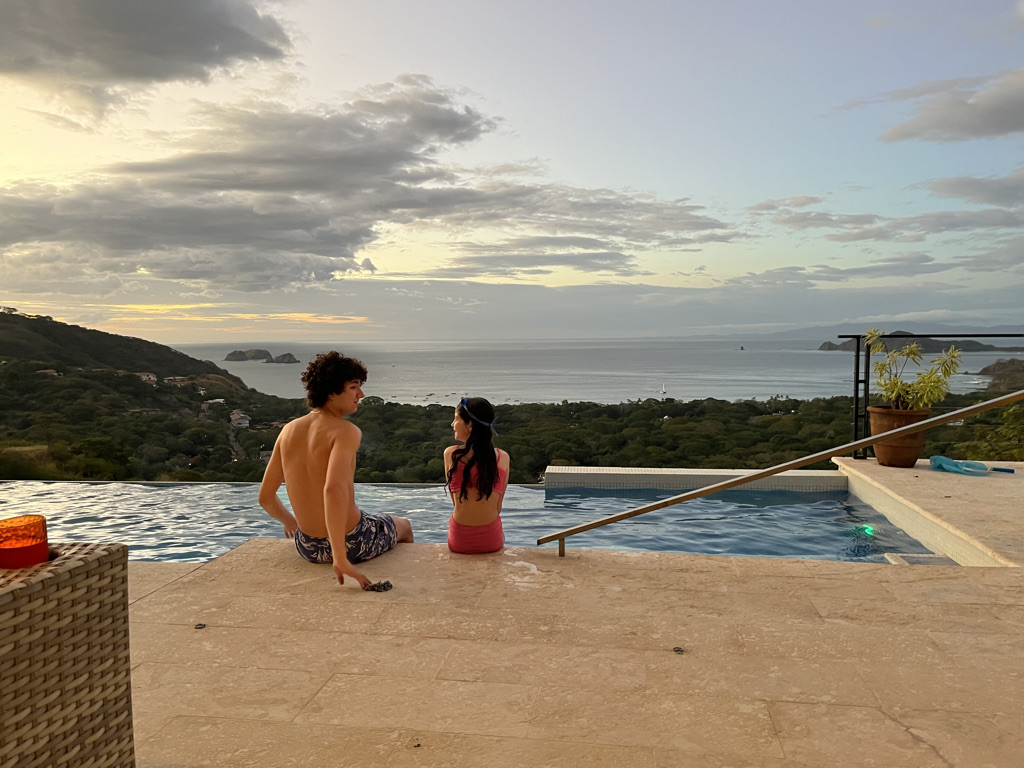 Day 2
We like to have a rest day after traveling. One of our kids wasn't feeling well, so we took it easy. We checked out the beach at Hermosa – light gray sand, some water sports, calm and family friendly. As it was New Year's Day, the beach was a little crowded, and we decided to explore further. We stopped for lunch at Father Rooster Beachfront Bar and Grill at Playa Ocotal, and later walked around Playa del Coco. Playa del Coco has a funny vibe of being touristy but somehow plenty of locals hang out there as well. There are a few large grocery stores, good selection of bars and restaurants, and of course, touristy souvenir shops.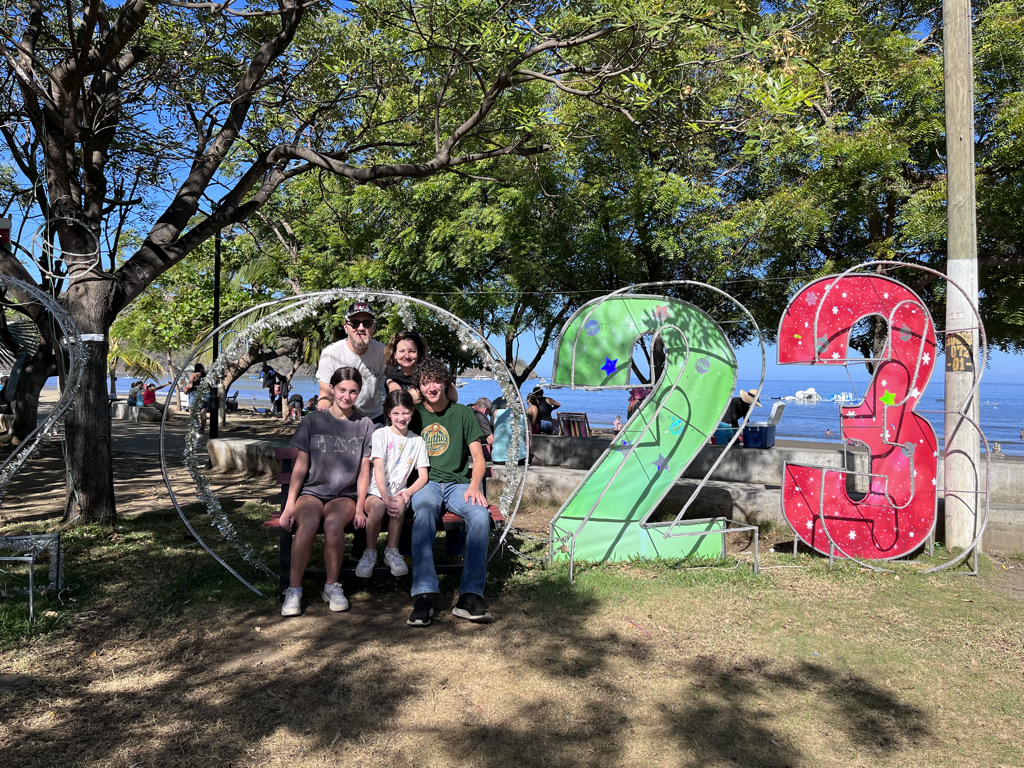 We stocked up with groceries, came back to the house and spent the rest of the day relaxing, enjoying the pool and admiring the most beautiful view from the outdoor pool area.
Day 3
While the guys went fishing early in the morning, we slept in, had a leisurely breakfast at a local coffee shop, followed by a round of mini golf.
After reuniting in the afternoon (with a catch of fresh tuna), we went back to Playa del Coca for a delicious lunch at Cafe de Playa, a serene beach restaurant with gorgeous views.
After lunch, we stopped at a few shops on the main drag, went for a swim and a quick snorkel , and enjoyed a walk along the black sand beach.
In the afternoon, we scheduled a cooking class. With the help of a terrific local tour guide, we spent an evening cooking traditional Costa Rican fare (chicken stew with rice, tacos, and dessert), and enjoyed dinner and conversation with a local family at their house. It was a wonderful evening, and definitely one of the highlights of this trip.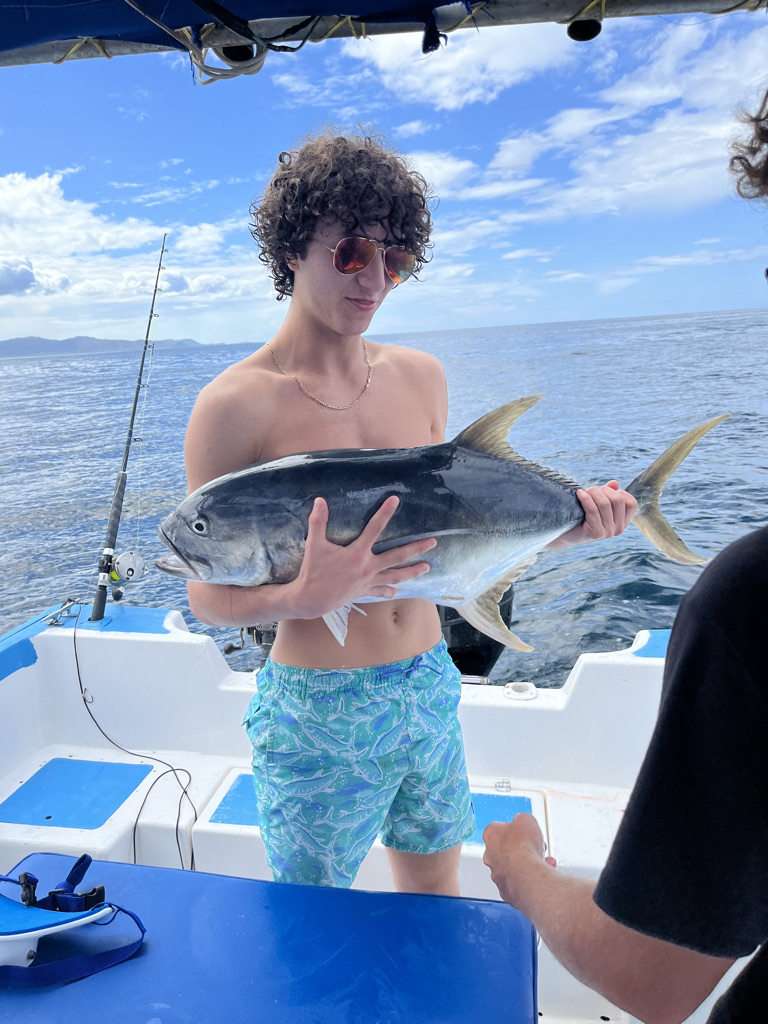 Day 4
We were finally ready for an adventure day at Diamante Echo Adventure Park. We purchased an all day Adventure Pass which gives you a choice of zip lining, ATV or horse riding (we chose an ATV experience) and beach activities. The pass also includes a buffet lunch. Additionally, you can purchase a cultural experience and a visit to an animal sanctuary.
We didn't get to the beach, but the zip lining course was pretty intense. It is advertised as the longest zip line in Costa Rica. Ady and I didn't zipline, and instead went to the animal sanctuary. It was small, but well maintained with a good variety of animals.
Overall, the property is well run and there is defintely enough to do to spend a day.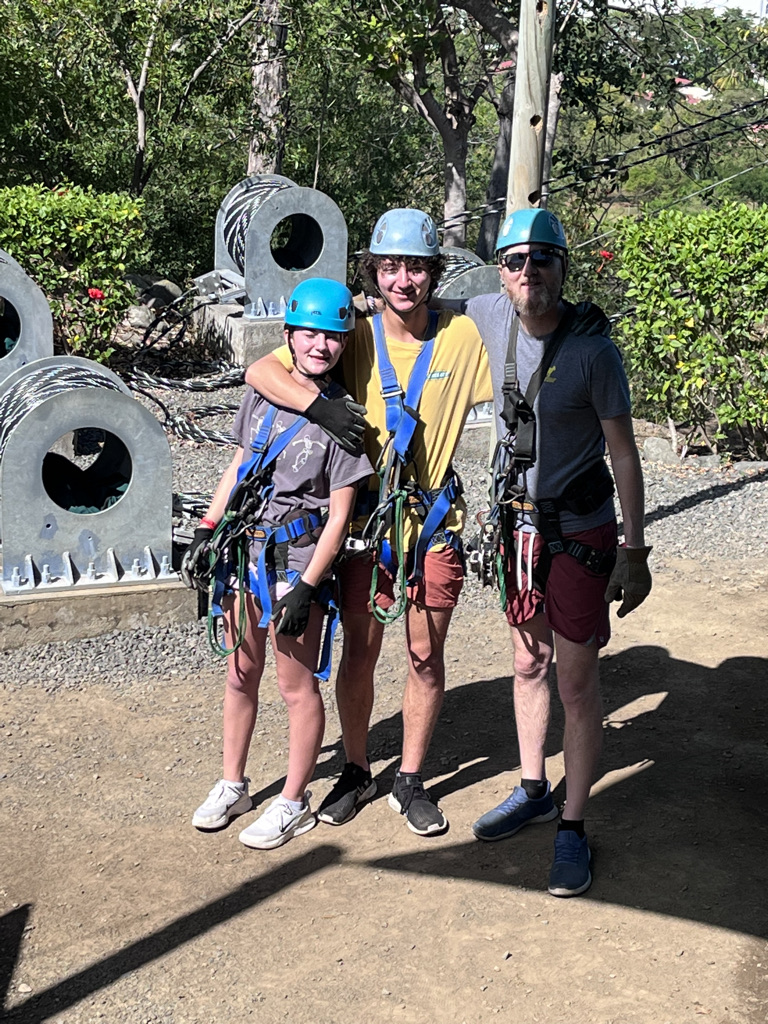 Day 5
We hired a boat with a wonderful crew from Marea Alta Costa Rica to explore the beaches around the Gulf of Papagayo at our own pace. We snorkeled, stopped at secluded beaches, including a stop for lunch, and cruised along the coast, soaking up the sun, listening to some tunes while having refreshing drinks along the way. This was definitely one of our favorite days!
Day 6
We booked a private customized tour with Manny from Costa Rica Eco Journeys, near Rincon de la Vieja volcano. This time, we did white water rafting, horseback riding, mud bath and and thermal water pools. Fun day with a great guide – enough said!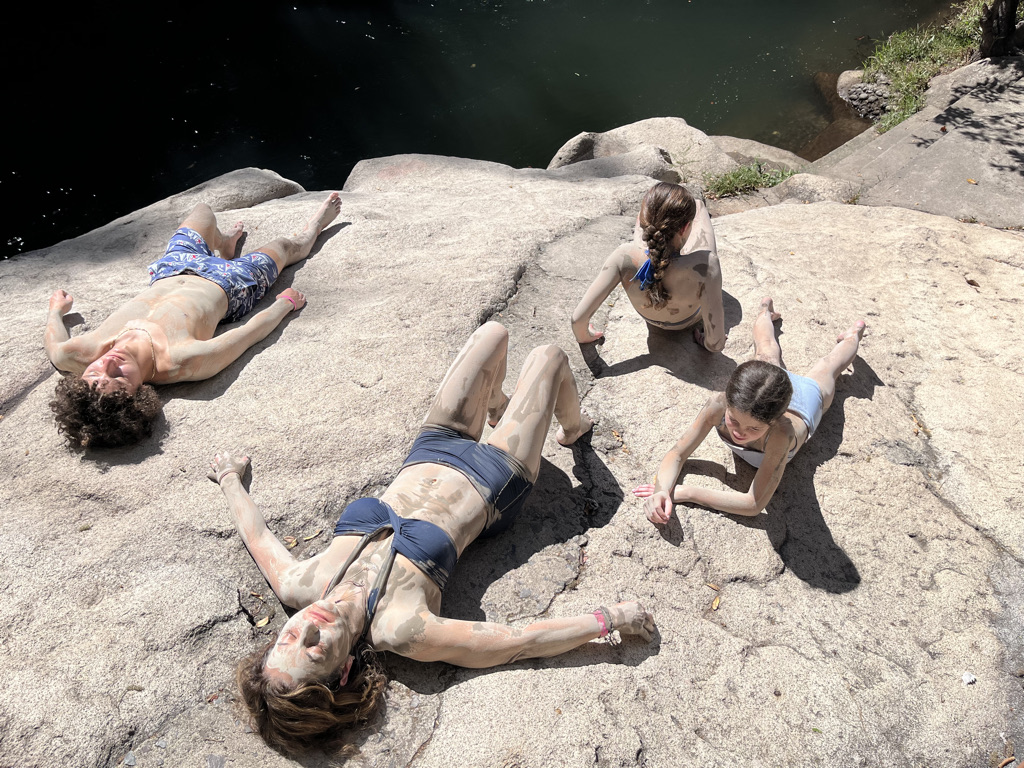 Day 7
We saved the best for last – a hike to Leona Waterfall with Offi Tours. While you can probably do it on your own, I would absolutely recommend hiring a guide. As a matter of fact, most people/groups that we encountered were accompanied by a guide. The roundtrip hike to the waterfall is 3 miles and takes anywhere between 2 to 3 hours, depending how long you want to stay at the waterfall and take pictures along the way. The hike takes you on the trail, through canyons, small caves and finally, you get to swim to the waterfall itself.
After the hike, we went tubing on Rio Colorado. This is definitely not a lazy river, and was questionably one of my personal favorites!