For Spring Break 2019, we decided on a getaway to Italy. With only 10 days to spare our itinerary consisted of 5 days in Rome, 3 days in Tuscany and a day in Milan.
After a late night flight from ORD with a layover in Heathrow Airport, we arrived to Rome and by early evening, settled into our apartment near the Spanish Steps which became our home for the next 5 nights.
Day 1
Rome
We spent our first day wondering around Rome, visiting the "musts" – Spanish Steps, Trevi Fountain, Campo di Fiori, the church of Santa Maria della Concezione dei Cappuccini and Piazza Navona. Kids have enjoyed Italian gelato and adults an Aperol Spritz. Why do drinks and food always tastes better when you are on vacation?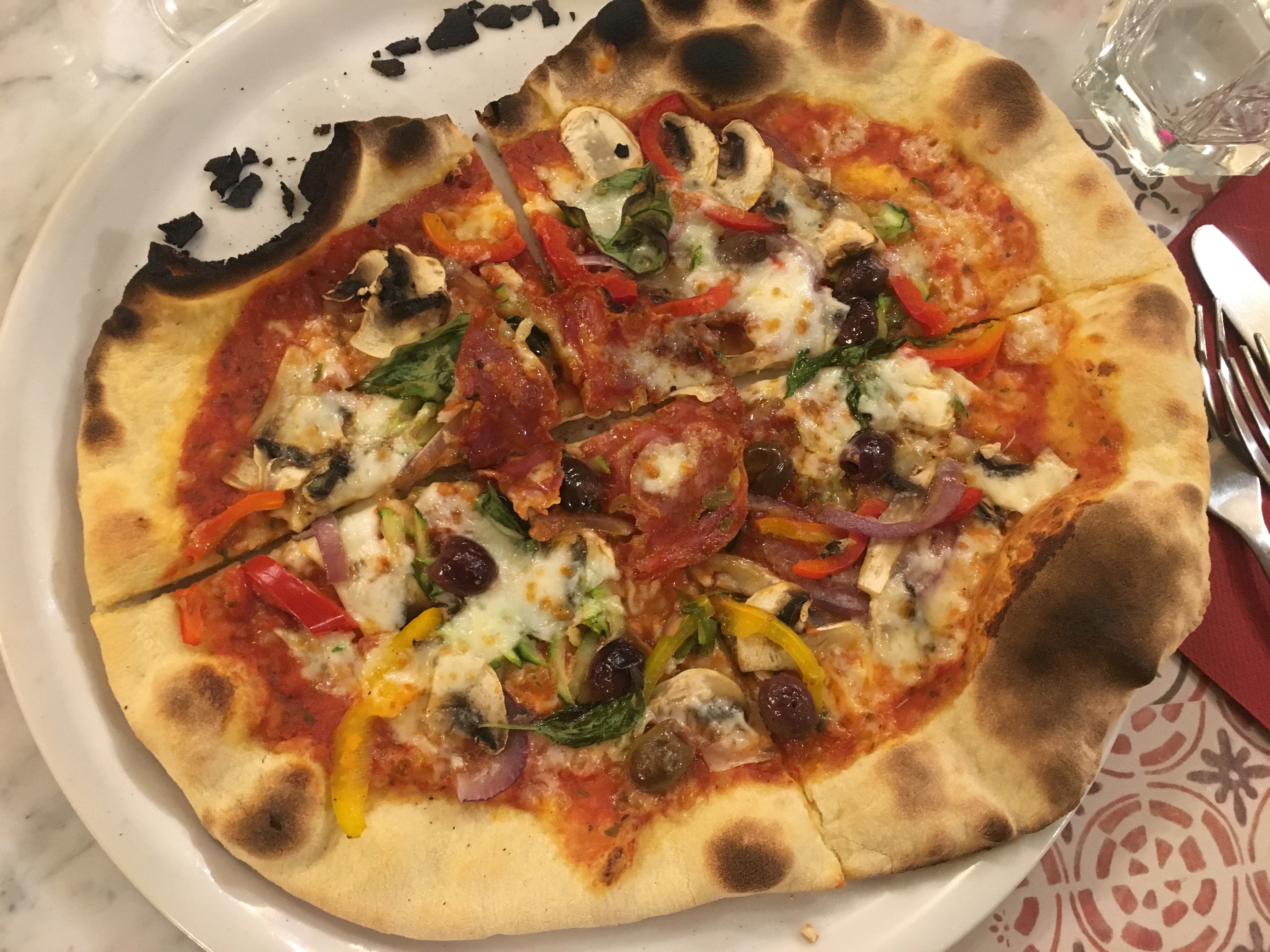 We finished the day with a cooking class, learning to make real Napoli Style pizza and Sicilian cannolis with our fabulous teacher Franchesco.
Day 2
So, what could possibly happen when you are jet lagged and don't set an alarm? You peacefully sleep in and almost miss the Vatican tour! We woke up at noon, quickly thanking the Providence that we didn't schedule a tour in the morning, and after a quick late breakfast, were on our way for a 2 o'clock tour. We booked the tour with Rome Tours with Kids, a leap of faith, solely based on the reviews on Trip Advisor. We used the same company for the tour of Pompeii, and both tours were informative, well organized with knowledgable, engaging guides. The tour of Vatican lasts about three hours, going through the highlights of the Vatican museums, the Sistine Chapel and the St. Peter's church.
In the evening, we visited the Jewish Ghetto, but due to Shabbat Services, we weren't able to visit the main Synagogue. We walked around, talked about the history of Rome and the Jewish Ghetto, and ended the day with a late evening stroll through Trastevere streets.
Day 3
Pompeii and Napoli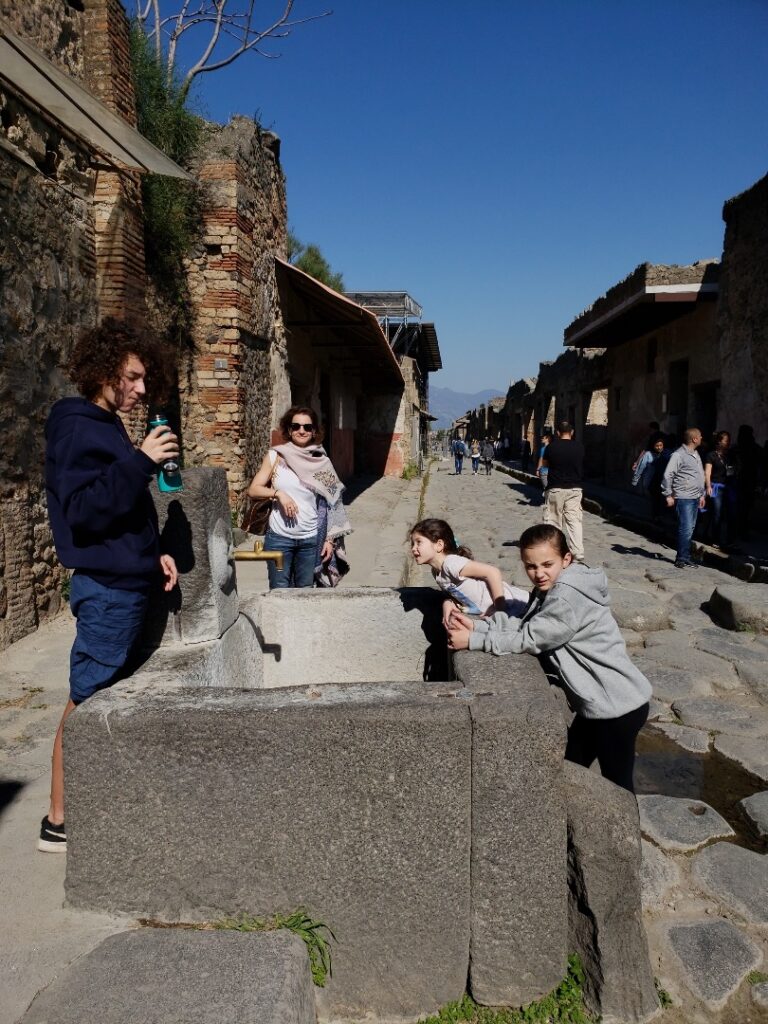 A mere three-hour trip from Rome, Pompeii is a great day-trip. We've debated between taking a train or hiring a car, and decided on the later for the convenience and flexibility. I knew we also wanted to check out Naples after Pompeii, for the Napoli style Pizza and mozzarella. It was another fun filled, but busy day. The spring weather has made Pompeii very manageable and pleasant to explore. Important to remember that restaurants in Naples close after serving lunch around 4-5 and do not reopen for dinner until 7-8. So, if you are like us, find yourself wondering around town looking to sit down and have a nice meal, good luck! And we were lucky enough to find a pizzeria on a side street, filled with families.