After consulting the activity desk for things to do, we decided to hire a captain with a boat who could take us around. Best decision of the day! Bolo spoke great English and was a great captain. We started the day with a breakfast of coconut crusted French toast and huevos rancheros at The Sea Monkey's restaurant in Isla Bastimentos. This one-street town with a few eateries had authentic Caribbean atmosphere, and we loved being there.
After breakfast, we snorkeled at Crawl Bay, passing by "the sloths island" where we spotted a few sloths from our boat. Crawl Bay has two snorkeling spots. One is right off the dock, in a very shallow, calm and clear water. There is a small snack shop and a restaurant. The place is as Caribbean and chill as it gets, and only accessible by boat as are most of the places on the archipelago.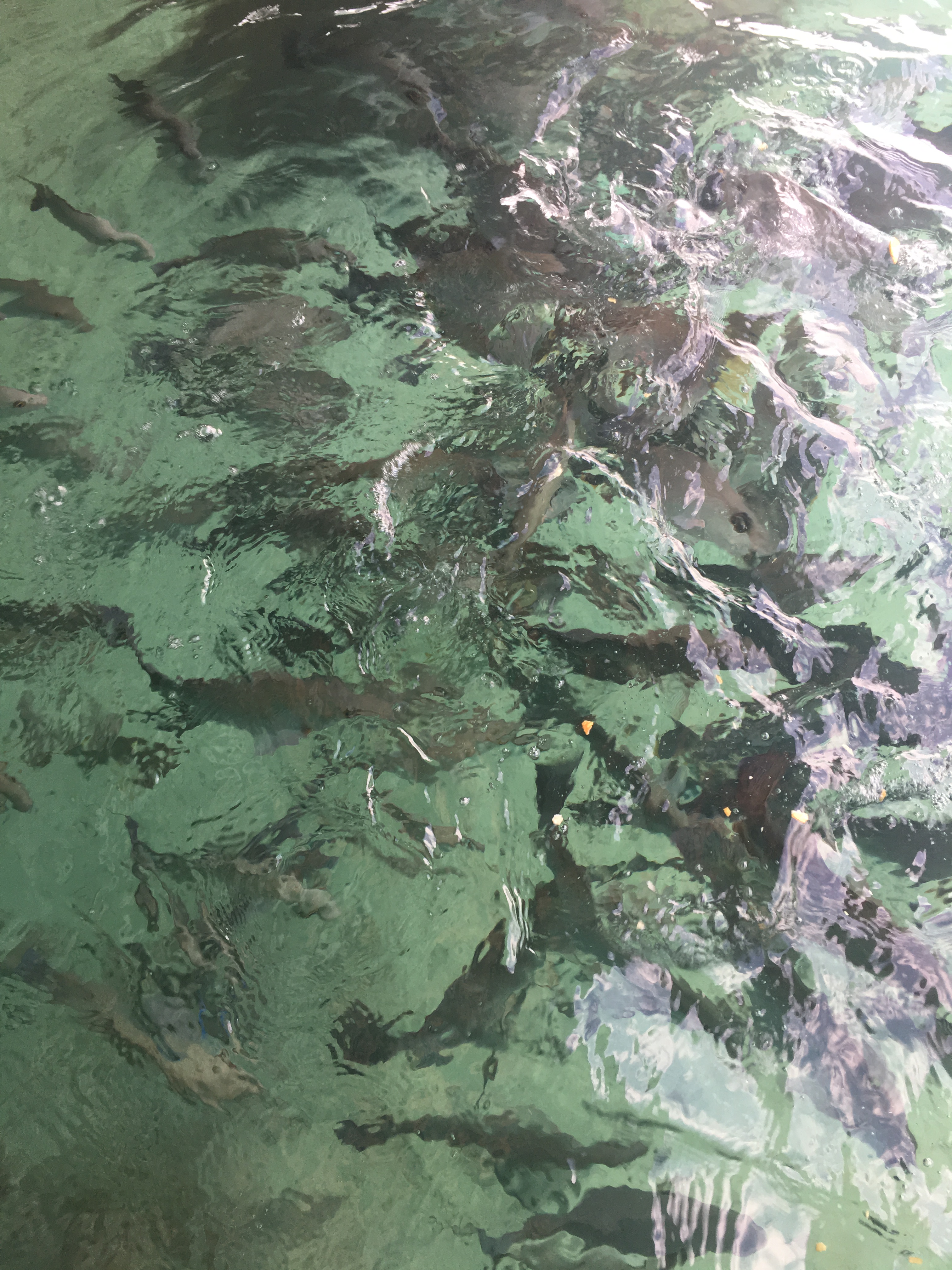 The second snorkeling spot was a bit deeper, and had an abundance of coral and smaller fish.  We snorkeled off the boat, the water was a perfect temperature, with just a touch of a current.
We went by the Dolphin Bay, but didn't see any dolphins, however the kids got to jump in the water and look and touch some starfish.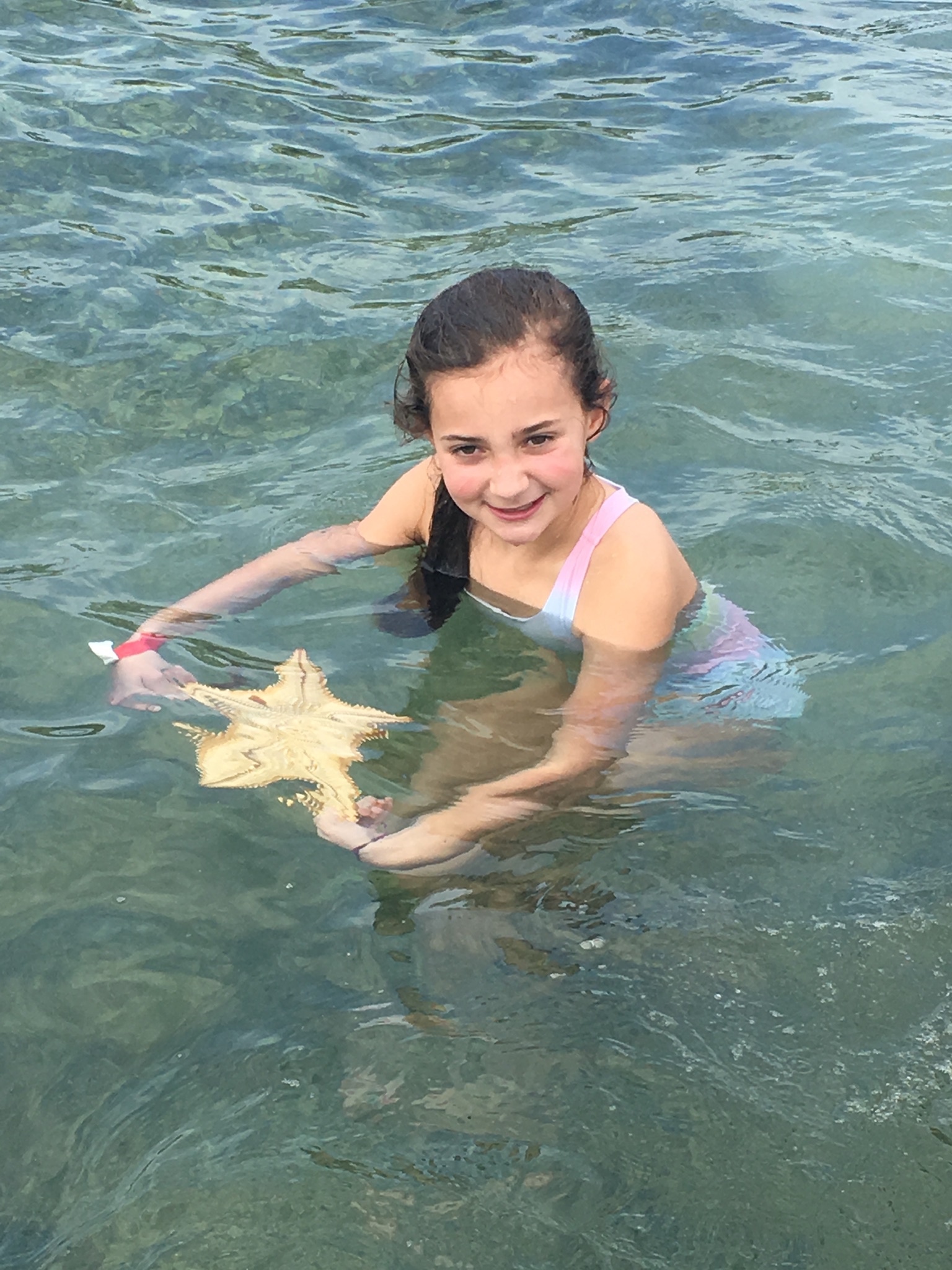 When we returned, the parents were glad to relax with a glass of wine while a convenient pool kept the kids entertained.